resource
5 Questions with Holly Powers: Trust-Based Philanthropy During COVID-19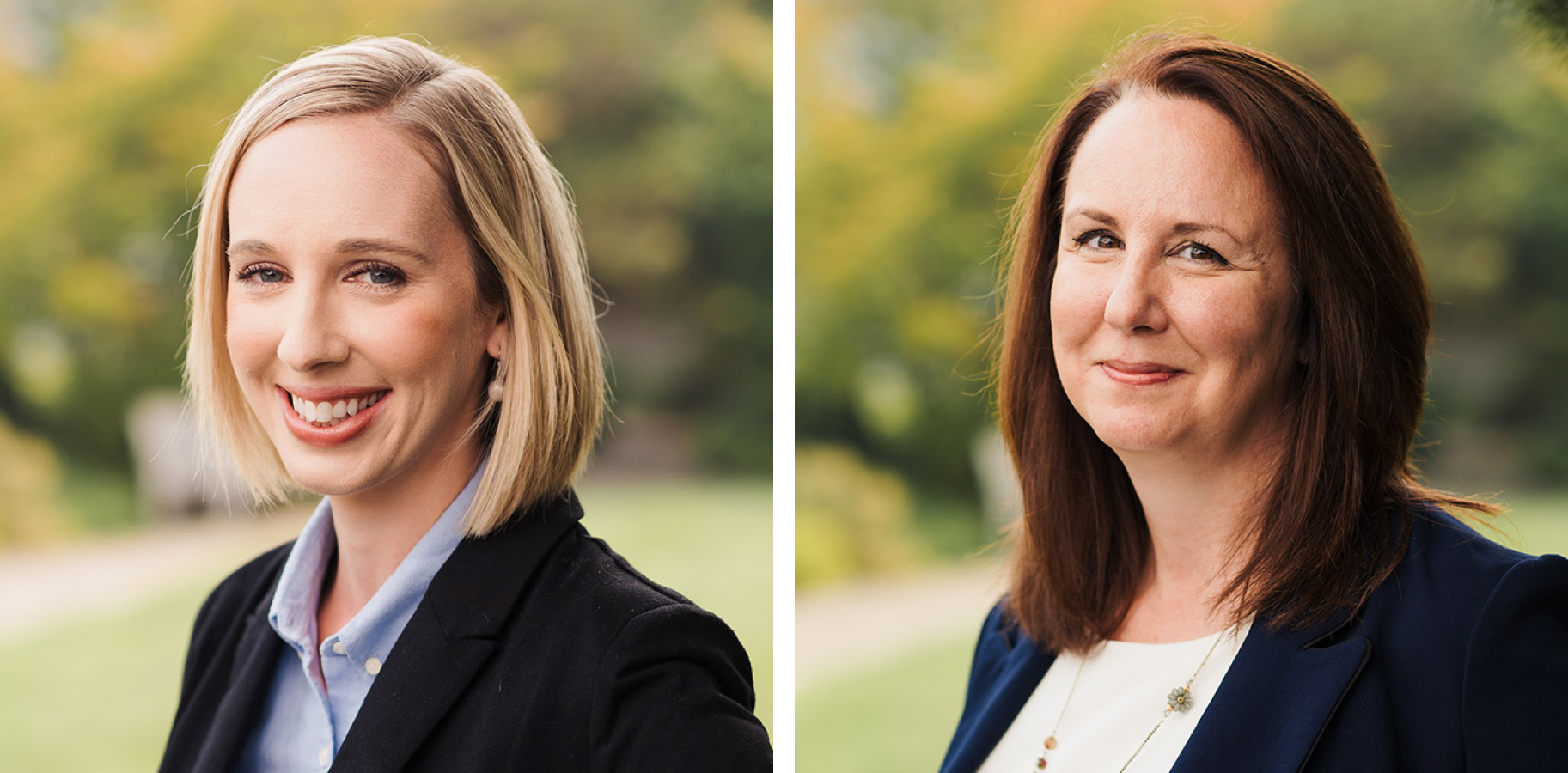 Today, The Russell Family Foundation launched a new interview series, "5 Questions With" hosted by our Chief Financial Officer and Interim Chief Executive Officer Kathleen Simpson to break down topics in philanthropy, grantmaking and nonprofits with our program staff and community. The series shines a light on issues and opportunities that impact our grantees and the communities we aim to serve.
Senior Program Officer Holly Powers joins Kathleen for this inaugural "5 Questions With" Q&A to discuss the importance of trust-based philanthropy in response to one of the greatest challenges we will ever face, COVID-19. While nonprofits are doing everything possible to sustain their missions, there is a critical need for flexible funding to ensure they can remain operational during this unprecedented time.
---
Kathleen sat down with Holly to discuss. This interview has been edited for clarity.
Kathleen Simpson (KS): Holly, first, let's define trust-based philanthropy. Can you tell us what that term means exactly?
Holly Powers (HP): Trust-based philanthropy shifts some of the power from funder to grantee. Instead of adhering to the funder's agenda and goals, like in traditional philanthropy, grantees are empowered to lead with what they believe are the greatest opportunities for community impact. The hope is that a trust-based grant will yield results far greater than a grant made with strings attached.
As part of this shift, funding is unrestricted or flexible in nature with less limitations on how the grantee uses the funds. This approach can also reduce administrative barriers, which helps maximize our partner's time and ability to get the most out of the grant in service of the community.
Overall, it's about trusting grantees' expertise and understanding of the community they serve every day. We still want to serve as a thought partner, remaining responsive and available throughout the grant, and provide them the freedom to take the lead.
(KS): Why is trust-based philanthropy important? Can you share an example of how it can benefit a grantee?
(HP): It's important because funders are one or more steps removed from the actual work that is happening on the ground, in the community. Trust-based philanthropy encourages a grantee to implement the grant in a way that has the highest impact for the work, and recognizes their knowledge and hard-earned expertise should drive how funds are spent.
Take one of our grantees that works to prevent youth homelessness in the region, for example. A majority of its funding is government-based and with that come many restrictions for how funding can be applied. They might be able to use (government) funding for case management of a homeless youth, but the same funding might restrict the total time that can be spent with a single youth. With unrestricted funds and trust from a funder, the organization and the case manager is better poised to intervene with a young person and provide the right level of support, at the right time.
(KS): What are some of the traditional barriers to trust-based philanthropy and a foundation being more flexible with its grantmaking?
(HP): Trust-based philanthropy is a relatively newer approach in the field, which historically has been top-down, funder-centric. A primary barrier is the perception of the increased risk with allowing a grantee to lead, adapt its own strategy and learn from their mistakes. Yet, the perception of risk goes in both directions. Yes, with trust-based philanthropy, you may run the risk of letting go of controlling outcomes and removing those checks and balances. On the other side of the coin, with traditional philanthropy, you may run the risk of holding on too tightly and restricting your grantee partners who have the best sense of what adaptions and changes need to happen. We know community conditions do not stay the same for six, eight, 12 months—these days, with COVID-19, even two weeks – increased flexibility gives grantees the ability to make nimble changes as they see fit.
There is also a natural power dynamic that exists before you even have the first conversation with a potential grantee. We, as a foundation, might say that we want to trust in the organization's work – we might have that intention – but the way philanthropy is set up, many nonprofits have had difficult experiences particularly when the work doesn't go well, the funder pulls back. But if trust is built into the relationship between the funder and grantee, challenges offer an opportunity to lean in and learn together. Developing a genuine and reciprocal partnership where you can have open conversations, collaborate to overcome challenges and reduce power dynamics is at the heart of making trust-based philanthropy work.
(KS): In light of COVID-19, why is this type of grantmaking even more important?
(HP): Not since the 2008 recession have we seen such severe impacts to the nonprofit sector. While the after-effects of 2008 was a significant hit to many our grantees, partners and the communities we serve, this year's pandemic has been even more impactful. And we know this to be true for all sectors including government, small business, etc.
It is critical that we provide as much flexibility as possible with our grants so that the organizations we support can adapt to emergent community needs, while also caring for their own employees and organizations.
(KS): How can a foundation best manage the risks with flexible grantmaking during this time of uncertainty—when many organizations are just trying to stay afloat and operational?
One of the best ways to balance risk is to develop strong relationships with our partners. We have made it a cornerstone of our work to center the relationship with our grantees and grassroots fellows. During this pandemic, we will need to rely on those relationships even more and stay in the right level of communication about their evolving needs.
Nothing is "business as usual" as we reconsider our practices and our grantmaking process. This includes longer application periods and simplified applications; relying on verbal exchanges and reducing written reports; extending reporting timeframes and encouraging our grantees to share about the adjustments they are making rather than accounting for original outcomes of a grant.
(KS): Thank you, Holly, for sharing.