story
Empowering Youth Through Skateboarding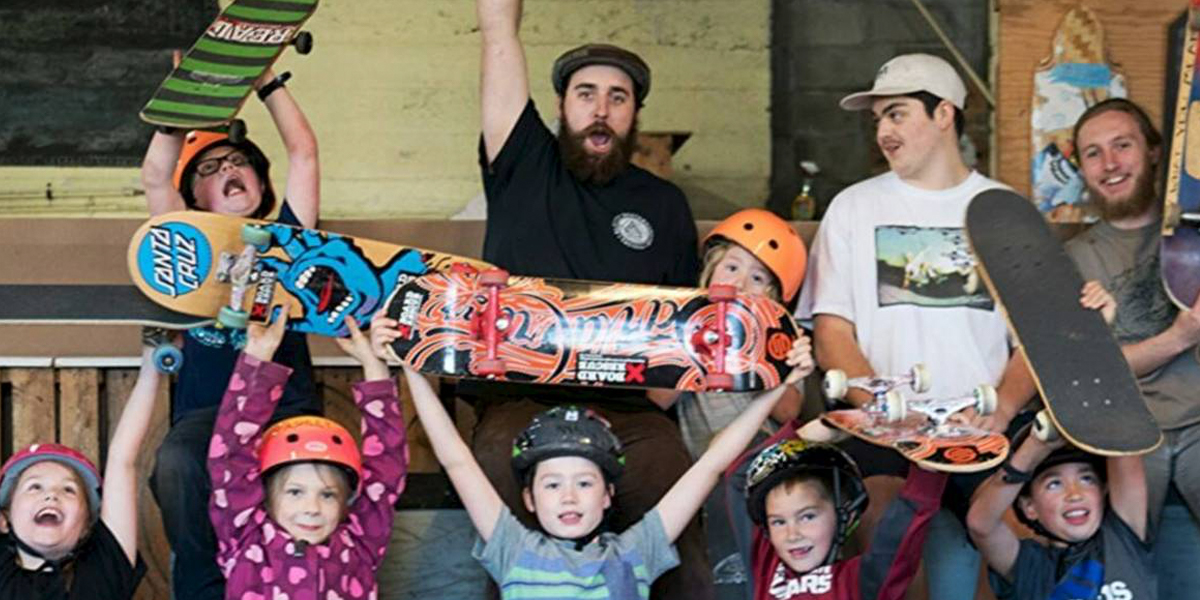 On Saturday, June 18th, close to 500 residents came together at Tollefson Plaza to celebrate "Go Skate Tacoma" an annual event focused on the creativity and passion that skateboarding encourages.
The event was sponsored by Alchemy Skateboarding, a local nonprofit dedicated to empowering the city's youth through educational skateboard programs, experiential learning opportunities, and mentorship. Since 2011, Alchemy has helped legalize skateboarding as a form of transportation in Tacoma, created a skate-based curriculum for high school students to earn credit for skating, established a program to engage skaters with their local government and city officials, and built and opened Tacoma's only indoor skate park.
Alchemy's Executive Director, Ben Warner, is a Class 5 graduate of the Jane's Fellowship program. His commitment to building a future where skateboarders are recognized as positive contributors and an integral part of our vibrant community is one of many examples of how Fellows and Graduates are making powerful community impacts throughout Pierce County. For more information, go to the Jane's Fellowship Program.
Ben and Alchemy Skateboarding are also active participants in the Puyallup Watershed Initiative's Active Transportation Community of Interest, which is working to develop and maintain a system of trails, sidewalks, bike lanes and boulevards that enable people to move freely throughout the watershed using their own human power.