story
Now Playing: The Russell Family Foundation Film Series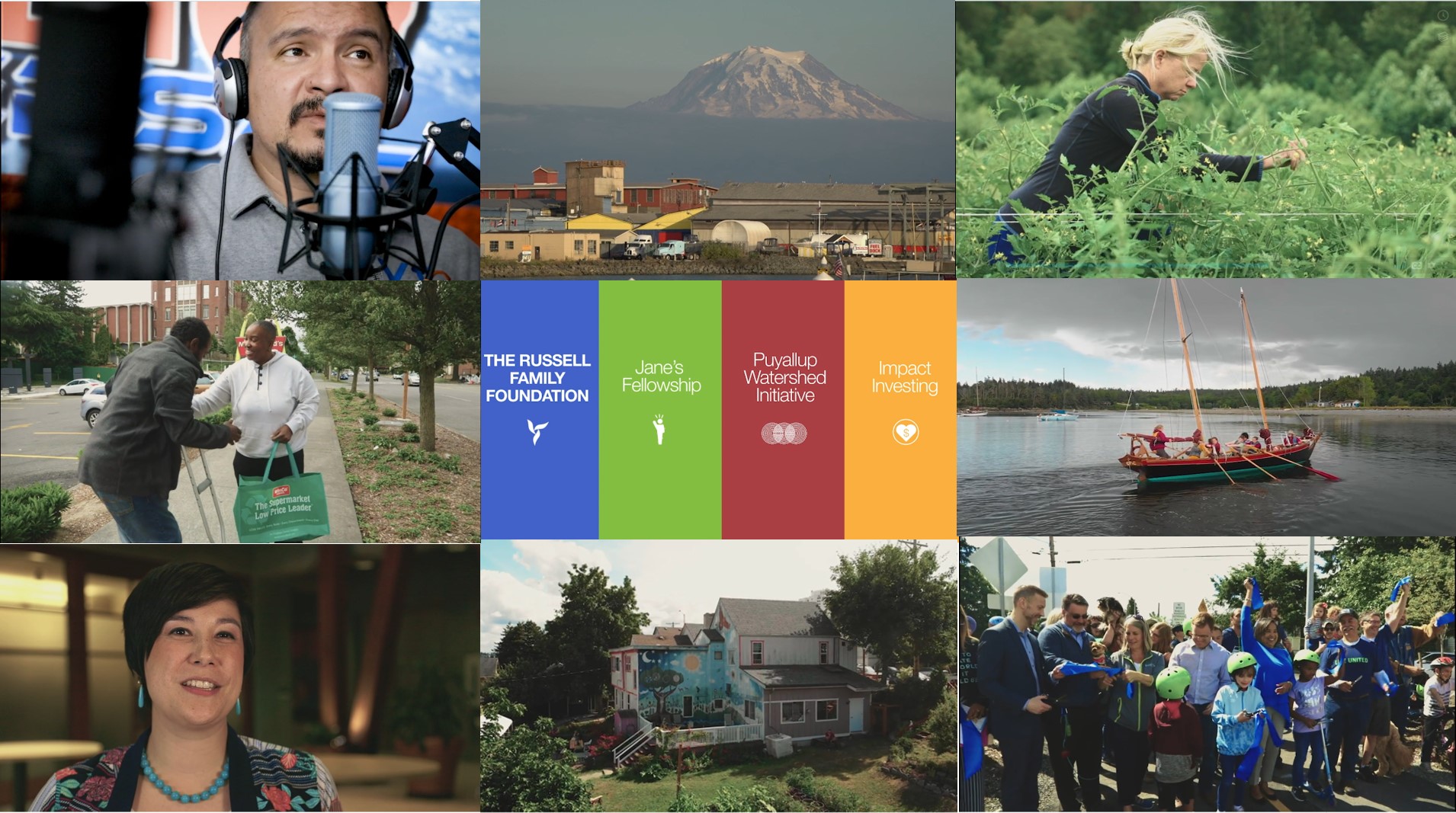 For more than 20 years, The Russell Family Foundation (TRFF) has partnered with communities to help move the Puget Sound region and world towards peace and sustainability. 2019 marked our 20th year, a time of reflection and looking ahead – and we set out on an ambitious film project.
We hoped to document some of the people, places and partners who have been a part of our journey over the years – from grantees, Jane's Fellows and community partners, to our founders, board members and staff past and present. Video production company MYLK Media helped bring our story to life through a special film series.
The films can be found on Our Story page, and they explore various facets of our work – "20 Years, Together," "Puyallup Watershed Initiative: Community-Centered Change," "Jane's Fellowship Program: Seeding Grassroots Impact" and "Investing Fully: Aligning Mission and Purpose."
We're thankful for the opportunity to showcase some of the amazing work and community impact our foundation has had the opportunity to support, through the work of our partners. We thank every person who contributed their time to help tell these stories. We are grateful for the partnership and support of so many over the past 20 years. Our work and our story continues. Thank you and onward together.