story
Showcasing Youth Conservation Leadership in Action at the Point Defiance Zoo & Aquarium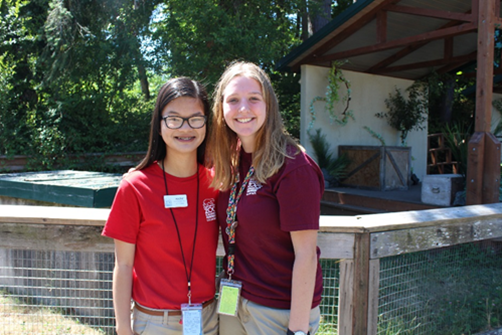 There's a secret to the Point Defiance Zoo & Aquarium's (PDZA) phenomenal guest experience. It's not the new batch of eight adorably squirmy red wolf pups, nor the mesmerizing hammerhead sharks gliding through the bright blue waters of the newly-opened, $51.6 million Pacific Seas Aquarium exhibit. The secret lies in a wholly different kind of animal: The park's dedicated collection of youth volunteers.
PDZA Youth Volunteers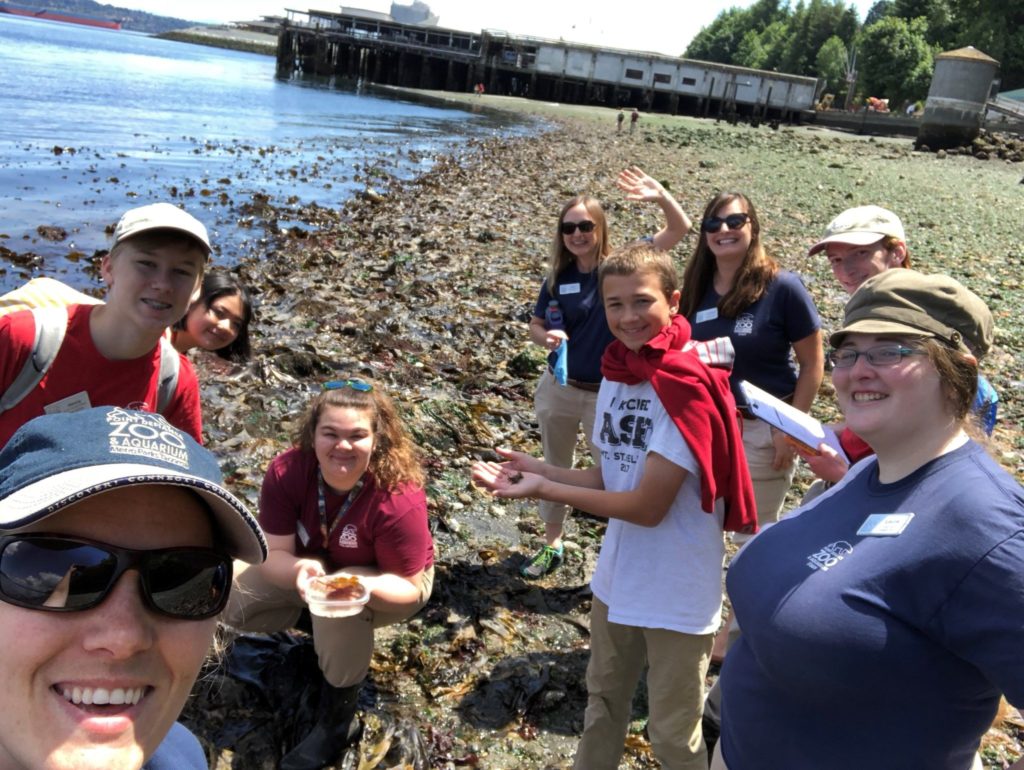 , ages 11 – 18, are passionate and energetic forces of nature. These dedicated students play a vital role in helping PDZA accomplish its mission to practice and promote effective conservation on behalf of the world's wildlife. As youth volunteers connect zoo guests with the natural world, the students generate new knowledge, develop long term relationships and acquire valuable leadership skills that help shape the rest of their lives. Zoo visitors reap the rewards. Guests benefit from a diverse group of enthusiastic students who seek to deliver an exceptional guest experience. Throughout these interactions, PDZA's Youth Volunteers play a vital role in helping zoo visitors understand the measurable ways they can contribute to conservation efforts that impact wildlife, and the local Puget Sound region as well.
As PDZA continues to grow and expand its exhibits and conservation efforts, the Youth Volunteer Program must grow as well. PDZA's Youth Volunteer Program is made possible by financial support generated through The Point Defiance Zoological Society (The Zoo Society). The Zoo Society fosters the relationship between PDZA and Pacific Northwest communities by raising funds and providing financial resources for the zoo's education and conservations programs, park wildlife and exhibits.
Together, PDZA and The Zoo Society are strengthening the zoo's conservation efforts by expanding youth volunteer opportunities. Over the past four years, there has been a 76 percent increase in teen acceptance into the Youth Volunteer Program. The 2018 class included 169 youth volunteers, up from 96 in 2014.There are 138 high school volunteers in summer 2019's high school volunteer program – putting the current year of accepted volunteers on pace for a new record.
The Point Defiance Zoo & Aquarium — Where Future Conservation Leaders Develop Confidence
Curiosity, enthusiasm and a willingness to learn are the core attributes of successful PDZA Youth Volunteers. Many students start out anxious — it takes guts for teens to educate unfamiliar zoo guests in a professional setting. But as the weeks progress, a remarkable transformation occurs. Confidence builds when youth are put in a position to succeed. Shy students become comfortable interacting with zoo guests. First-hand experiences help students develop new communication skills and acquire increased confidence in themselves. Youth volunteers with below-average grades in the classroom discover how their revived curiosity and passion acts as tools to refocus their energy to help them excel. Every step of the way, volunteers feel a continuous sense of appreciation and support from full-time staff.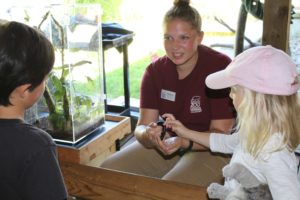 There are several trademark experiences in PDZA's Volunteer Program. Volunteers who tally enough hours of volunteer service are rewarded with the special opportunity to enter an anim
al exhibit and join a zoo keeper in a scheduled Keeper Talk. This perk provides a unique experience with zoological staff as they speak with the public. Offsite experiences include the Peaking for Pikas adventure at Mount Rainier National Park — an outing that combines real-world impacts of Climate Change with an elusive quest to find the pika critters that call the iconic mountain home. The summer volunteer season concludes with the Snooze at the Zoo, which includes the year-end award ceremony attended by parents and PDZA staff. The special evening offers an evening of after-hours fun inside zoo grounds.
To further emphasize the Youth Volunteer Program's focus on developing future conservation leaders, PDZA recently added a club called the Conservation Action Team. The club provides opportunities for youth to develop, then lead, their own conservation projects at PDZA. Each year, teens support conservations efforts outside the zoo and across the South Sound community. PDZA works to facilitate cooperation with local organizations so that its volunteers can participate in a conservation experience that aligns with their particular interest or passion.
PDZA youth volunteers have the opportunity to participate in single-day Conservation Work Parties throughout the summer. These projects could range from habitat restoration, to organic gardening, beekeeping or collecting citizen science surveys. Work parties are scheduled a few times a month. It's another opportunity for hands-on conservation leadership that benefits local communities.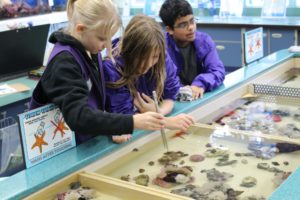 The PDZA Youth Volunteer Program is special. Its depth, conservation focus and the commitment helping teens learn and grow make it a transformational opportunity for Tacoma's youth. Thanks to financial support generated through The Zoo Society, PDZA Youth Volunteers will help ensure that enthusiasm and funding for wildlife and local conservation never go extinct.
For more information on PDZA's Youth Volunteer Program for middle and high school students, check out the program's information page.
The Russell Family Foundation (TRFF) is proud to support The Point Defiance Zoological Society. To learn more about the Puget Sound organizations TRFF supports, check out our programs page.