story
We the (Young) People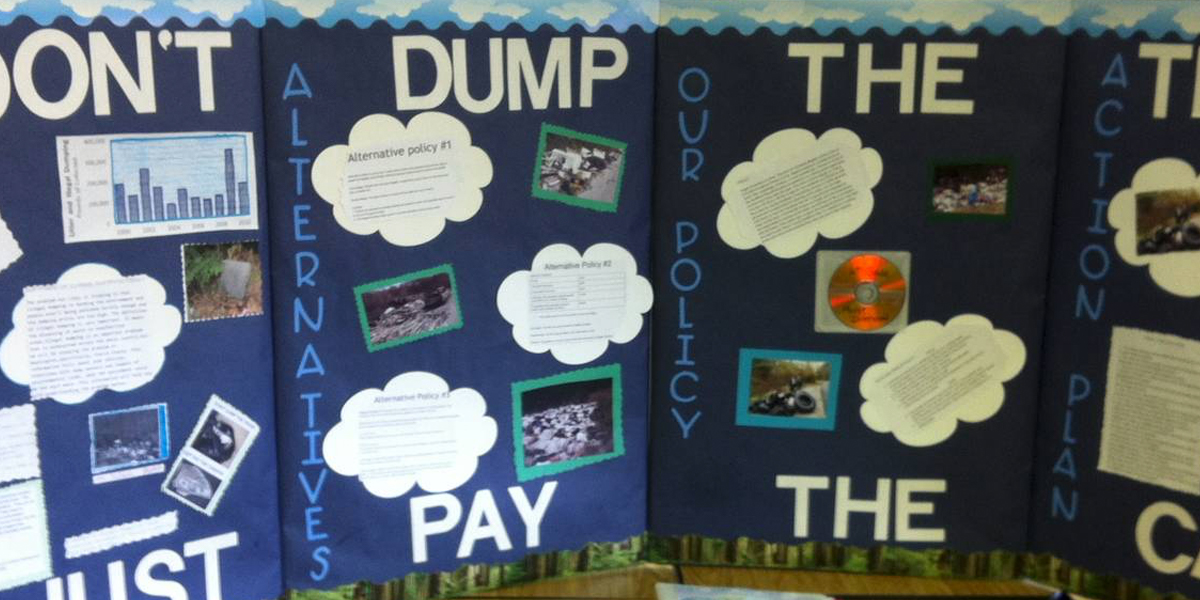 Engaging youth in public policy.
I thought public policy was for grown-ups but then I realized kids can make a difference too!
6th Grade Student, Carbonado Middle School, WA
In March, I had the opportunity to serve as a panel judge for Project Citizen, a school-age competition on public policy and civics education. Think of Project Citizen as a science fair for public policy where students research problems, propose solutions, and advocate for policies that improve the quality of life in their community be that a community as large as a county or as intimate as a neighborhood or local school. The science fair elements come into play as students produce sophisticated group projects complete with elaborate display boards, team policy presentations, and a showcase hearing with a panel of judges. Pierce County Auditor, Julie Anderson, recruited me to serve as one of a handful of community judges. Her office sponsors Project Citizen in county schools, providing teachers and students with civics curriculum, project workbooks, and a system of competitive showcases that can lead the students from the local classroom to possible statewide presentations in Olympia and even nationally.
I joined a team of judges for the showcase competition at Carbonado Middle School near Mt. Rainier, while other judges visited schools elsewhere across the county. We were all fortunate to learn about public policy issues through the eyes of students. In Carbonado, the range of issues spanned the gamut of governance from county-wide to the local school district including illegal garbage dumping, policies prohibiting the listening of personal music in class, and advocating freedom of expression through the wearing of hats and head coverings in school.
This exercise was not a matter of passive armchair public policy. The student teams wrestled with practical matters like interviewing government and school officials, consulting subject matter experts or their published research, surveying community opinions, or giving testimony at public meetings. This is not just civic engagement it is civics through engagement. These are tangible lessons about balancing individual rights and responsibilities with the larger public good.
I came away from the Project Citizen experience with a renewed faith in the power of civic engagement, experiential learning, and youth leadership. The winning public policy showcase at Carbonado Middle School was Don't Dump the Trash-Just Pay the Cash presented by Ms. Lukasiak's sixth grade class which creatively proposed a county-wide version of cap and trade fees and incentives to promote better compliance, affordability, and conservation. The sixth graders went on to compete in the statewide showcase in Olympia on May 18th. Although they did not win they were reportedly very enthusiastic about the experience and their project created a buzz among the judges. Hearty congratulations are due the eventual state winners of the oral board presentations, Mrs. Nelly's seventh grade class at North Tapps Middle School in Pierce County, whose project, Save Backs, Lighten Student Packs, examined ergonomics and the physical toll of heavy backpacks on students in schools without lockers due to district concerns about security and finances.
In the words of Abraham Lincoln, we have inherited a government that is of the people, by the people, for the people. Through Project Citizen I have greater confidence in our ability to govern because of the young people of Pierce County and others like them across the nation.