story
Wild Society Connects Communities to Nature Through Outdoor Exploration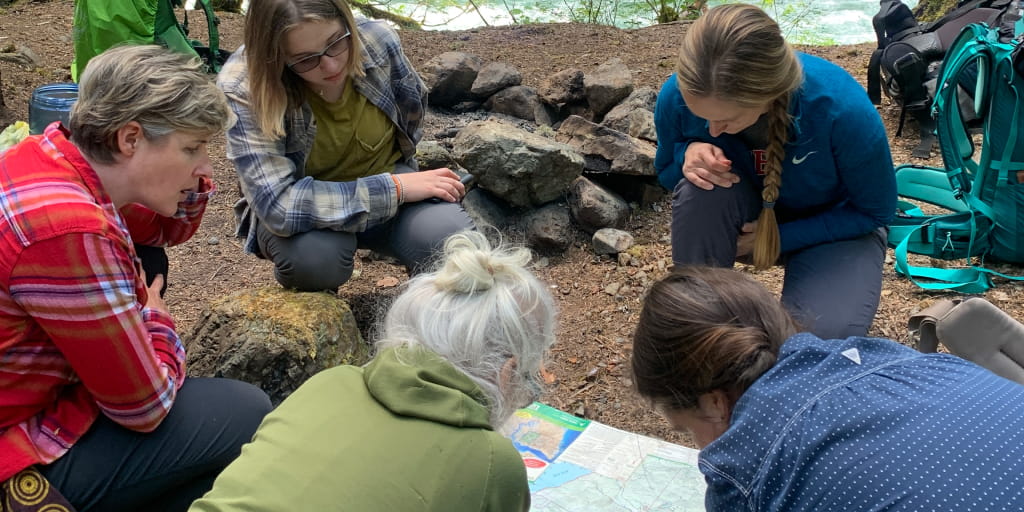 From the waters of the Puget Sound to the backcountry wilderness of the Olympic Mountains, the Pacific Northwest calls many to the wild to reconnect with the natural world and themselves. In rain or shine, Wild Society is helping their community members experience and marvel in the beauty of their own backyard. Based in western Washington, this wilderness education nonprofit provides hikes and other events centered around love of the natural world.
Wild Society is proud to have built new relationships with two organizations to support them in their goals to create deeper bonds with one another and experience the joy of getting active in nature.
One recent adventure began on a sunny, clear day on Bainbridge Island with the coaches and mentors of M.U.S.T. (Mentoring Urban Students and Teens). M.U.S.T.'s mission is to provide a space for Black males to liberate themselves through mentoring. M.U.S.T. coaches and mentors were looking for a bonding experience and Wild Society delivered with a challenging 12-mile paddle from Bainbridge to Blake Island. Over the course of three days, they learned the basics of canoeing and camping and put their skills to the test despite the inclement weather and strong winds working against them. Participants described this trip as "type two fun," but upon reflection, many also expressed gratitude for the challenge and opportunity to better learn the boundaries of their minds and bodies.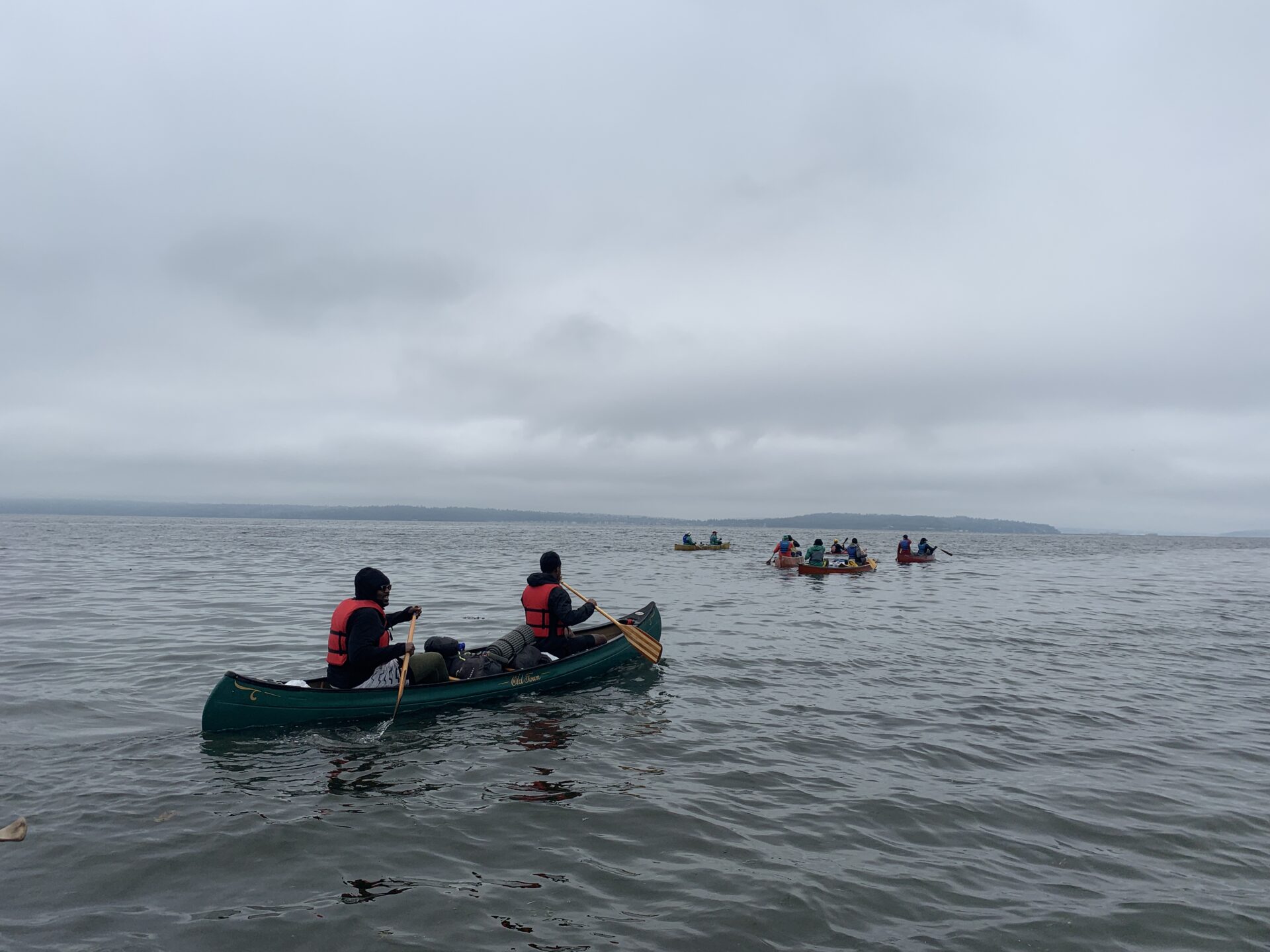 Recently, Wild Society also took the first of what they hope many successful trips to come with the African Community Housing & Development (ACHD). ACHD serves the immigrant and refugee community in King County to help families attain health and housing stability, economic development high-quality education and legal services. In July 2021, Wild Society was joined by 22 youth and 8 adults for a huge campout at Camp Indianola. At camp, the youth learned what it's like to spend time outdoors. They went hiking, learned how to pitch a tent, told stories around the campfire and listened to the sounds of the waves on the beach – many experiencing all this for the first time. Like Wild Society, we can only hope this experience sparks a lifelong love of outdoor recreation.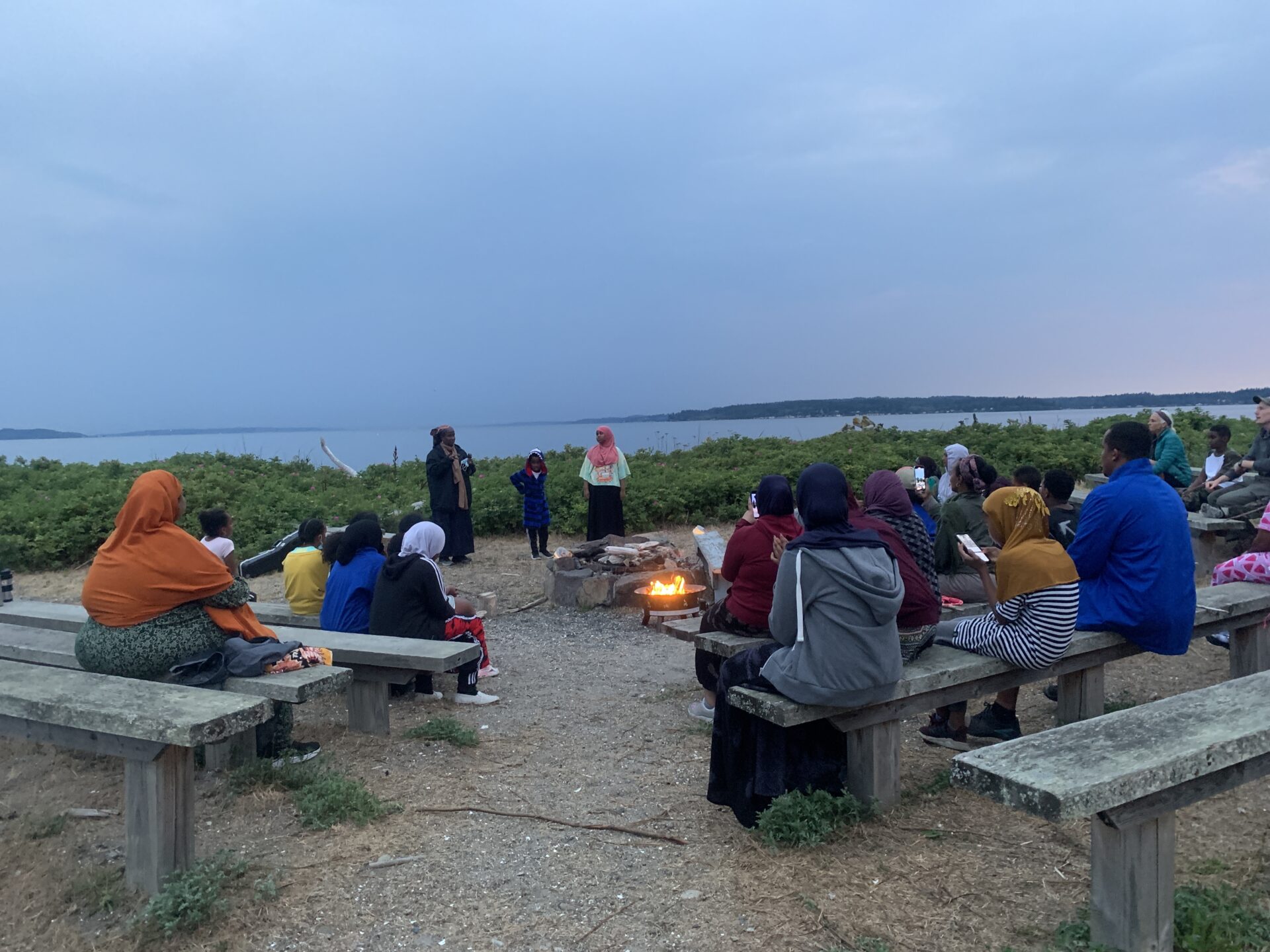 While many in the community know Wild Society for their work with youth, they are excited to be offering new adult programs to get more individuals out in nature.
This spring, Wild Society hosted their first-ever field study weekend focused on wildflowers. Professional botanist and geologist, Mark Darrah, led the group through the Hanford Reach National Monument. Located in eastern Washington along the Columbia River, this spot is home to many endemic species and rare plants. Participants learned the skills of basic botany, from flower structure to Latin naming.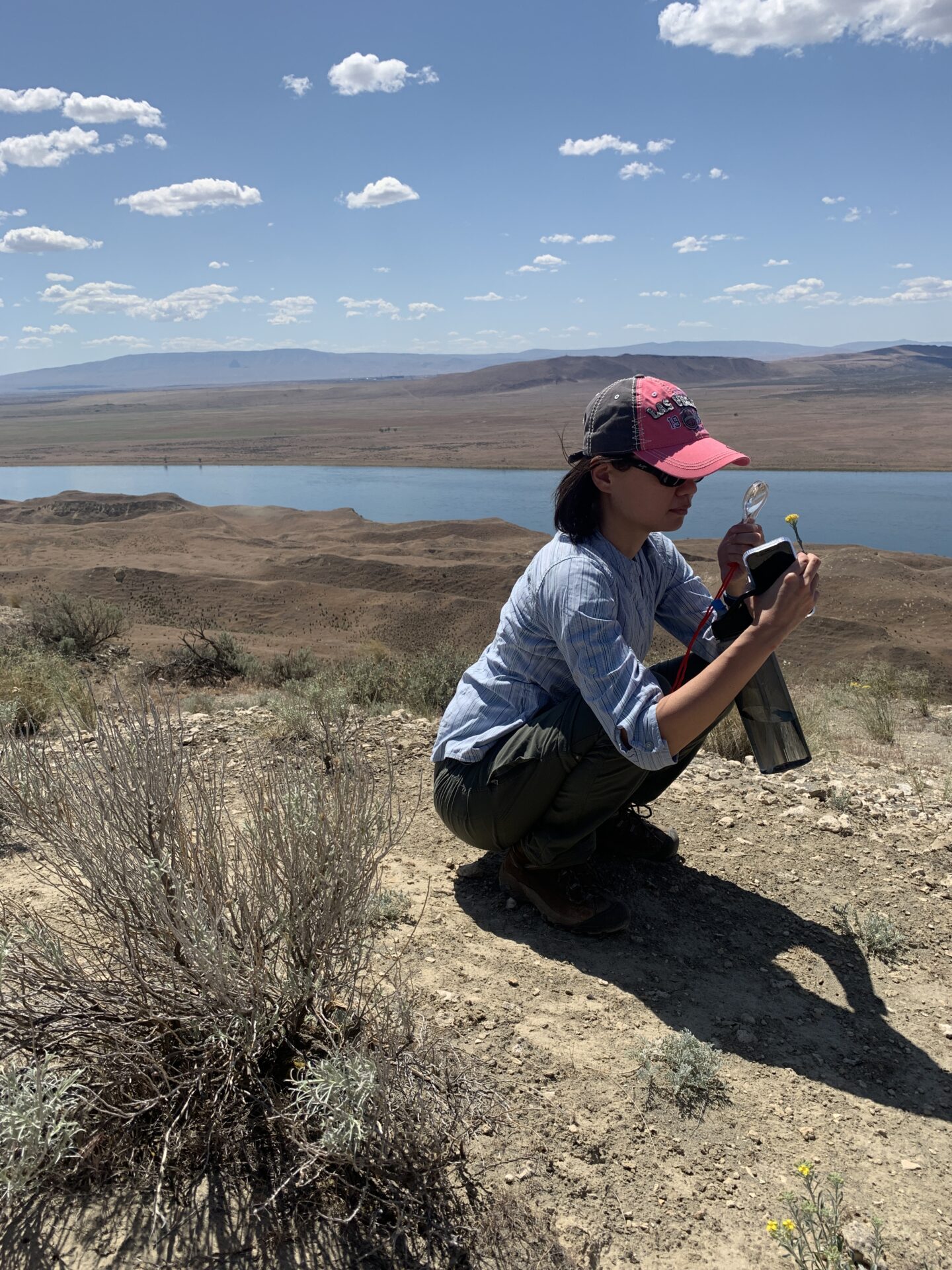 During the summer, the adventures swapped the desert of the east for the coastline where Seattle Aquarium marine biologist Shawn Larson took a group to the coast to conduct population research and learn about the importance of sea otters to our local ecosystems.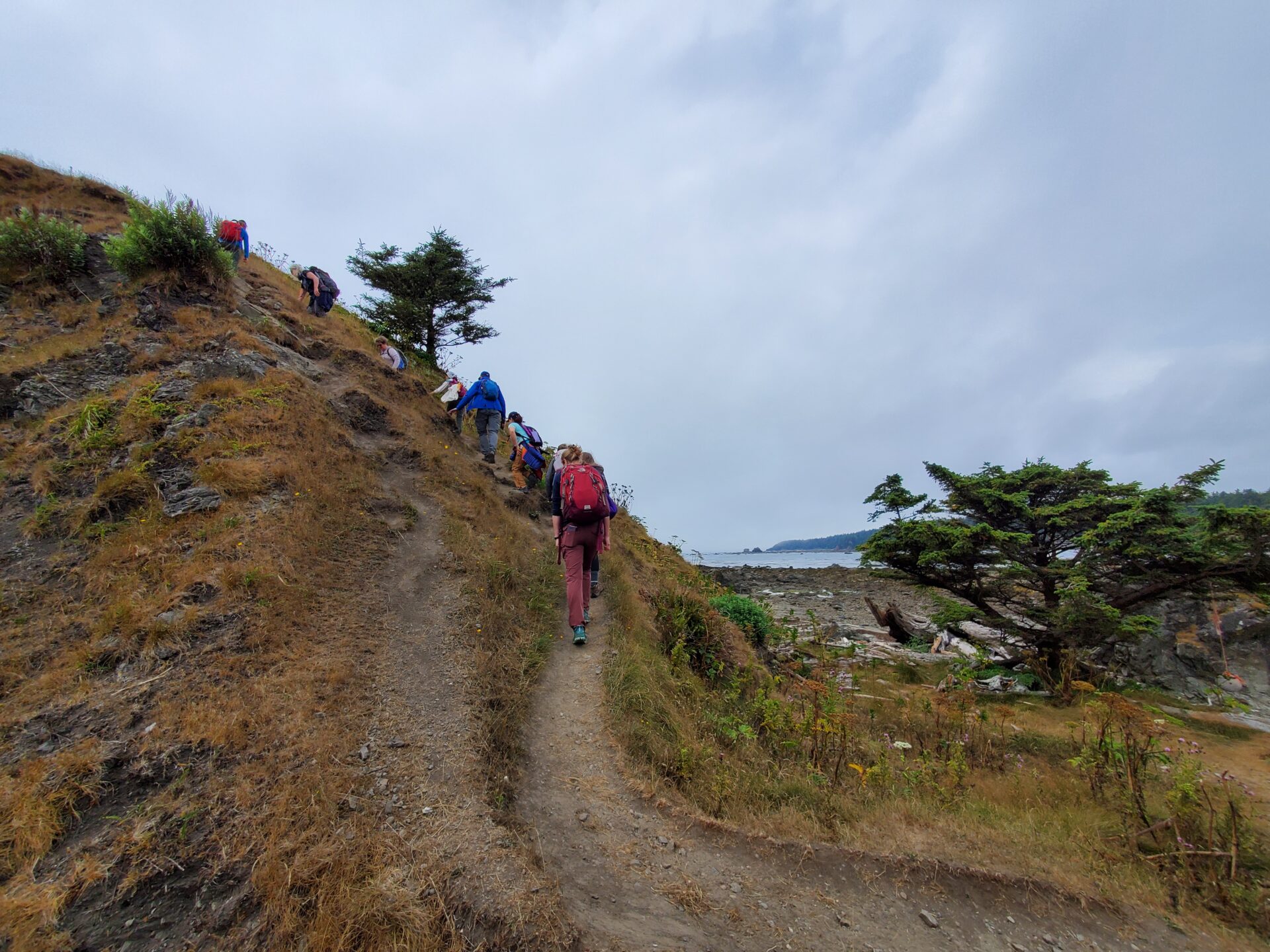 As fall blankets the Pacific Northwest, the backpacking summer camps are over for the season but are always a staple of the programs offered by Wild Society.
Located at Olympic National Forest or Olympic National Park, these trips include curriculum that covers a wide range of skills and knowledge including trip planning, fundamentals of backpacking, survival techniques, ecology, ethnobotany and natural sciences. As one introduction to backpacking participant said, "Do it! Everything was so well thought out and organized. From the packing list provided and gear lending, to the flow of the days, to the meals and community building– the guides clearly were experienced and put a lot of time into planning and executing a top-notch experience for everyone. It was so fun to be with a great group of people in such a beautiful location. I couldn't imagine a better trip!"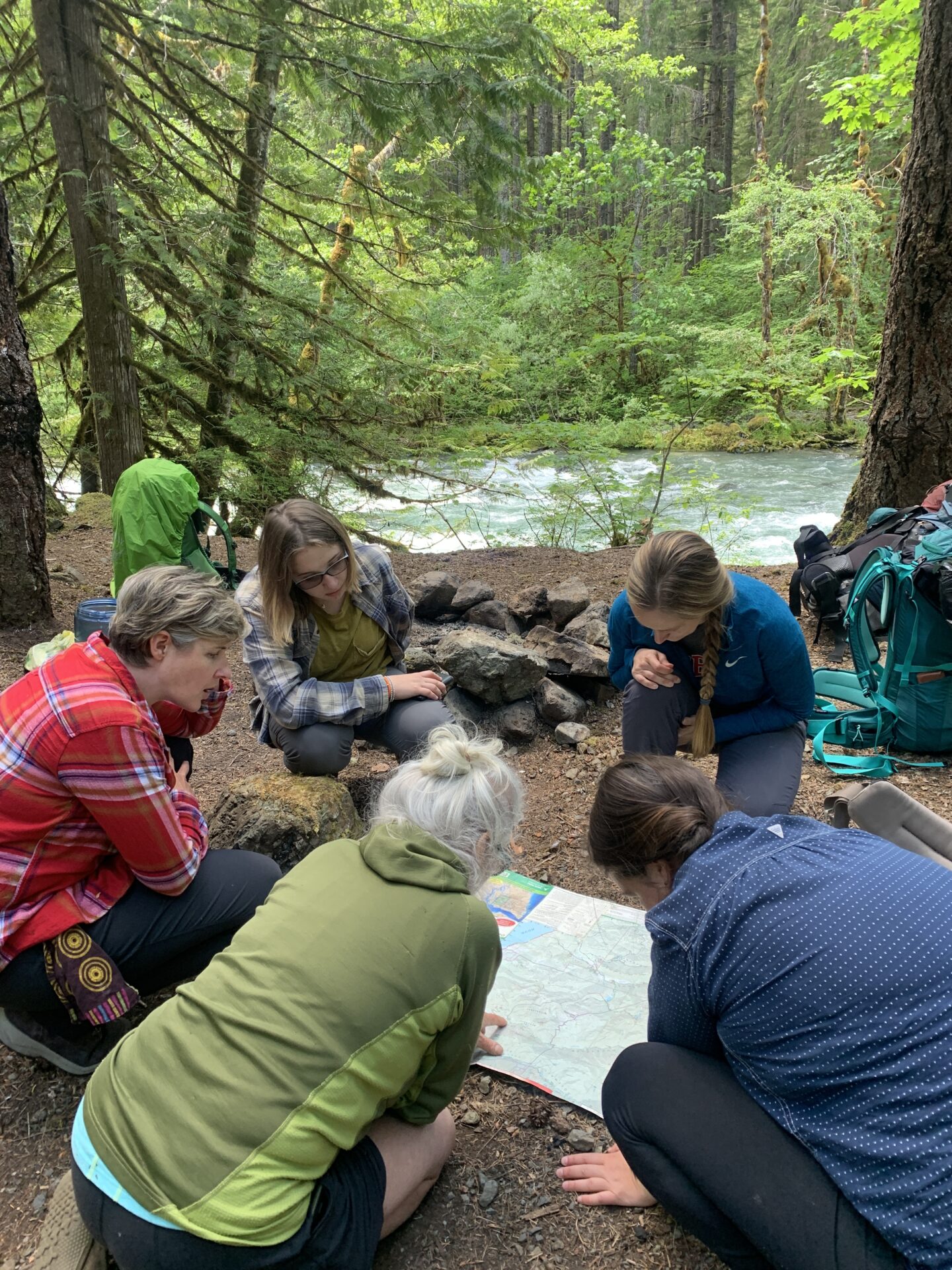 To learn more and sign up for Wild Society's backcountry hikes, workshops and community events visit Wild Society's website.