Update
5 Questions with Fabiola Greenawalt: Nonprofits Adapt in Creative Ways to Meet New Needs During Pandemic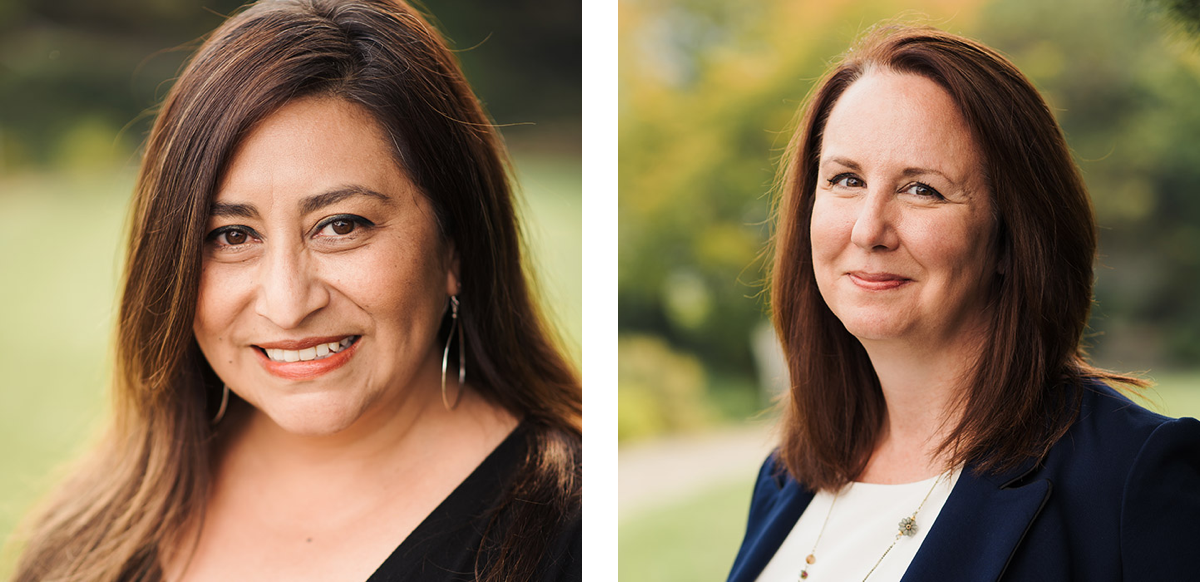 Today, we continue a new interview series, "5 Questions With" hosted by our Chief Financial Officer and Interim Chief Executive Officer Kathleen Simpson that breaks down topics in philanthropy, grantmaking, community and nonprofit with Foundation program staff. The series shines a light on issues and opportunities that impact our grantees and the communities we serve.
Program Officer Fabiola Greenawalt joins Kathleen to discuss some of the challenges TRFF grantees are dealing with during COVID-19, from fundraising to program delivery, and how they are adapting in real time.
---
This interview has been edited for clarity.
Kathleen Simpson (KS): Fabiola, thank you for taking the time to sit down and talk about how some of our local community partners and grantees are managing during this year's pandemic. First, can you talk about the top two or three challenges you're seeing our grantees face right now?
Fabiola Greenawalt (FB): The first significant challenge that's top of mind is fundraising. Many of our grantees had planned fundraising events for spring and summer, which were cancelled due to COVID-19. I have heard that those who converted live events to virtual events saw success – which they have attributed to their committed donors with a passion for the organizations' work. At the same time, some organizations have reported their donor base is adjusting their total giving to provide more funding to organizations directly involved in COVID-19 relief efforts, which may mean reduced support for some of our partners.
The second challenge I've seen is program delivery and having to rapidly adapt existing models. Our grantees in the Puget Sound and Environmental Education programs rely on in-person programming such as outdoor education for youth, community engagement and education, hands-on restoration work and coalition-building. Some of this work is impossible to do at a six-foot distance. Grantees are having to get creative about how to implement projects, deliver education and continue to engage with the public safely.
The third challenge centers around planning for the future. We do not know how and when this pandemic will spike and when distancing measures will be phased back to normal. Organizations are working creatively to develop programming that may look very different than previous years.
KS: Is there anything that has particularly surprised you?
FB: Our world has seen many important issues come up in the past few weeks and months. Not only with COVID-19, but also with racial equity and justice. Our grantees continue to work to figure out how to provide the best programs and services amid the ongoing dialogues and changes. Many of our grantees work with Black, Indigenous and People of Color (BIPOC) youth and low-income communities. The burden of poor environmental practices in our region disproportionately affects their health, making them a more vulnerable community to the spread of COVID-19. We know these issues all tie together, and our grantees are working hard to address them and adapt to the emergent needs of our communities.
KS: It is inspiring to witness grantees adapt as they navigate a global crisis. Could you share an example of how a grantee has adjusted its programming?
FB: It's difficult to choose just one grantee to highlight, when I see so many who are putting in the work. One that comes to mind is Kari DeCoteau, Career and Education Director of the Port Gamble S'Klallam Tribe. Kari recently shared with me that her organization is preparing science, math, and music kits for kids to engage with remotely and continue to learn during the summer months. They are exploring opportunities to use the beach and community garden at their reservation as an outdoor learning class where social distancing can be followed.  They are also focusing on finding more resources for their families that have three or more children to have access to technology so they can be set up for ongoing success.
Our Puget Sound Program grantees continue to advocate for clean water protections of our estuary and are monitoring pollution and implementing restoration projects. Although many in-person meetings were stalled over the spring, they are now regrouping virtually to prioritize continued efforts to protect Puget Sound and our communities. I am so impressed to see how the work continues even as grantees have to change how it will get done.
KS: Before we wrap up, can you also talk about you're working to support grantees right now and any considerations for the future as we endure this pandemic?
FB: Our Program Team has been focused on ensuring our grantees have the flexibility to utilize recently awarded grants without restrictions. We also conducted a survey with active grantees to solicit feedback on their emergent needs and how we can better support them. This information informs our work and grantmaking ahead as we consider supplemental supports to our partners. We are actively exploring capacity-building support for our grantees based on the areas where they've said they need it most. We're grateful to be in a position to provide extra resources to our grantee organizations during this great time of need.
KS: Thank you, Fabiola.
---
Recently, TRFF granted $175,000 in flexible funding to six Puget Sound groups for work sustaining academic success and reducing youth homelessness; issued 26 program-focused Environmental Education grants to support unrestricted general operating funds; and made a $1M grant to the Pierce County Connected Fund to provide much needed support to our local community. You can read more about those and other responses to COVID-19 here and check out our COVID-19 resource page.