Update
An Initiative's Next Step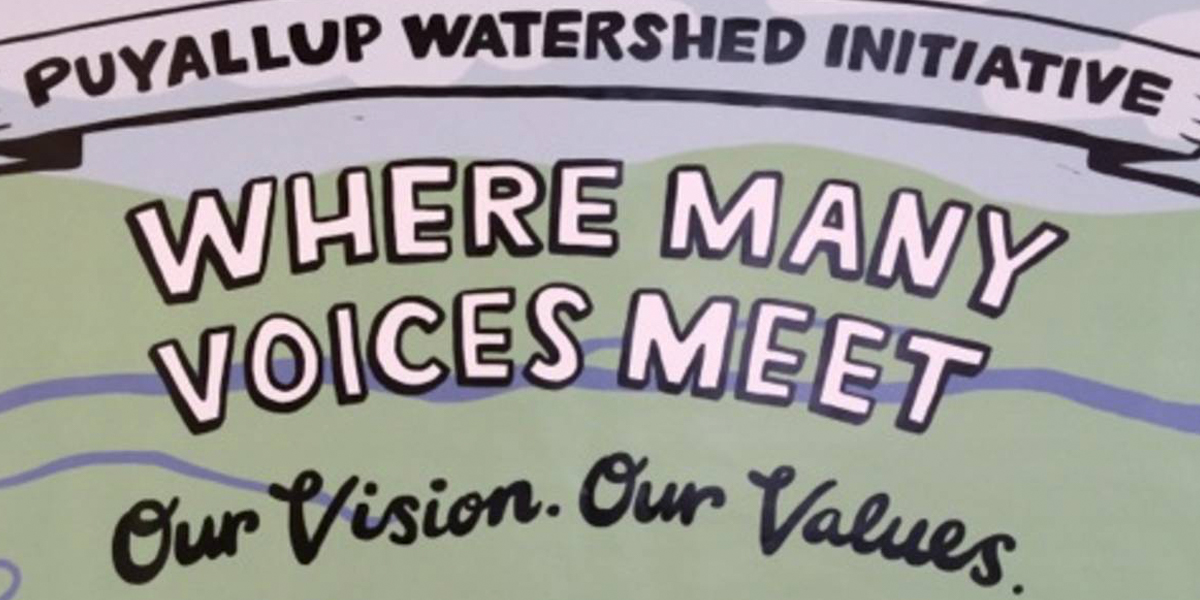 Many voices, one region.
On June 25th, more than 200 people gathered at the Pioneer Pavilion in Puyallup to celebrate the progress of the Puyallup Watershed Initiative. The room was full of wonderful, familiar faces we've gotten to know through the initiative, and yet there were so many new faces too, which demonstrates that this is a truly growing effort that draws new people, energy and ideas.
As more people arrive into the initiative, we continue to pose a question central to the initiative: What more can we do together than we could alone?
People are out in their communities, in all parts of the watershed, doing good work, every day. But often we are all limited by what we can accomplish because the challenges are so great and the impact we have as individuals or organizations is often limited by the time, capacity and resources.
The Russell Family Foundation's 10-year commitment to the Puyallup Watershed will not alone provide the resources to solve the economic, social and environmental challenges facing the watershed. But it is designed to provide key resources and support to bring people together around shared concerns, to help us listen and learn from one another, and to build on each others' strengths so that we may identify problems together and chart the course forward toward progress.
It's an exciting time in our collective work: The initiative is truly taking shape, and the first Watershed Community of Interest (COIs) proposals are in the process of being funded. We look forward to seeing more innovative proposals, which are the fruits of much patience, partnership and hard work.
It's our sincere hope that more funders and participants will join this exciting initiative, for then it can truly stand the test of time. For more information, please contact Brenda LaMay at the Bonneville Environmental Foundation, one of our key partners in the initiative.