Update
Buckley Dam and Solutions for the White River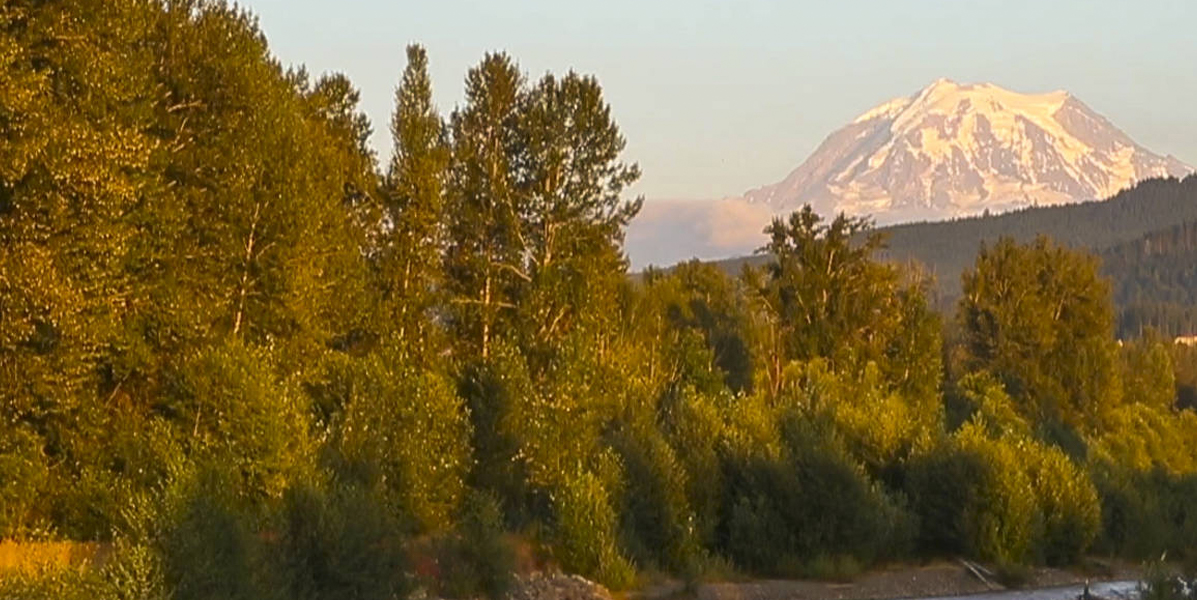 Dialogue opens the door to positive progress.
Recently the Foundation was made aware of some big news that relates to the Puyallup Watershed and our local community. News regarding the Buckley Dam, a decrepit structure responsible for massive fish kills each year on the White River, a major tributary of the Puyallup, that drains from Mt Rainier into Commencement Bay and the Puget Sound. With millions of dollars spent every year on upstream salmon restoration, an aging downstream dam that kills tens of thousands of salmon (and hundreds of thousands in pink salmon run years) just doesn't make sense.
Two years ago, community leaders came to the Foundation to ask for strategic and financial support to ensure a full fix for this dam and the end of the fish kills that have been occurring for decades. Led by the Puyallup and Muckleshoot Tribes, as well as TRFF grantee American Rivers, a plucky group of South Puget Sounders have succeeded in creating a lot of dialogue about solutions for the White river.
Last week, the White was listed as one of America's Most Endangered Rivers on American Rivers' annual top ten list. The listing marks another opportunity to draw attention to the Buckley Dam, which for many years was out of sight, and out of mind, of many Washington residents and leaders. Thanks to the hard work of our community partners, that is changing.
With the support of the Puget Sound Partnership, the Pierce County Lead Entity, the tribes and our grantees, the issue is now on the front burner. At the Foundation, we work hard to connect the dots between local, regional and statewide interests working for healthier rivers and communities. Today, we are proud of our partners' progress raising awareness about the Buckley Dam, and we look forward to seeing the fruit of their labors in the near future.