Update
Gog-le-hi-te: A Metaphor of the Watershed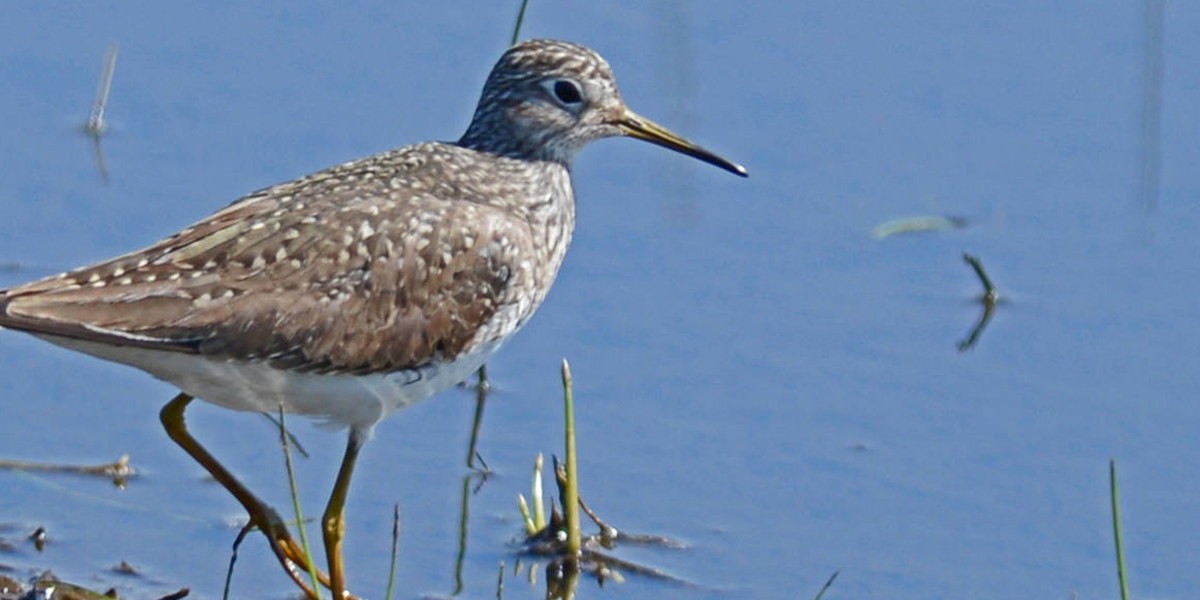 A man-made oasis of unexpected neighbors.
Photo Credit: Mike Charest, All Rights Reserved
Every year I lead a Birdathon for Tahoma Audubon Society, in which supporters sponsor me to see as many species of birds as possible in a 24 hour period. This year we saw 130 species, starting on Commencement Bay in Tacoma at dawn and ending at dark in the Potholes near Moses Lake.
But the best (rarest) birds of the day were seen early: two Solitary Sandpipers at the Gog-le-hi-te wetlands in the Port of Tacoma. This is a rare species in the Spring, one I had never seen in breeding plumage after 52 years of watching birds.
Gog-le-hi-te is a fascinating site, created in two phases of wetland mitigation projects in the 1980s and 1990s on a former municipal landfill. It originated in part through cooperation with the Puyallup Tribe to provide habitat for salmon. It now includes tidal marshlands off the Puyallup River in the midst of the Port of Tacoma, so it is a direct downstream part of the Puyallup River Watershed. It is a man-made oasis of wetlands amidst operating businesses and freeways, reclaimed from a man-made industrial site, which in turn came from filling the historic natural delta of the Puyallup River.
What is all the more remarkable is that what helps make the site good for birders are the neighboring industry and freeway. Among the specialties at Gog-le-hi-te are unusual species of gulls, brought together there because of the neighboring rendering plant. Birders check the rooflines of adjacent warehouses and industries for rare gulls because of the mix of ponds and rendering plant. Another specialty is the Barn Owl, which roosts in the shelter of an adjacent freeway overpass.
Gog-le-hi-te may be a metaphor for the Puyallup River Watershed. A mitigation project in an urban setting may never restore the look and feel of a natural environment. Yet it can be successful in part because of, not necessarily in spite of, its confluence with human activity. A rendering plant and the underside of a freeway rarely improve the habitat. In this case, they help make the site work for birds.
And the Solitary Sandpipers were there on Birdathon day to prove it.