Update
Jane's Fellowship Program Class 8 Completes Its Leadership Journey, Paving a Path for Deeper Community Impact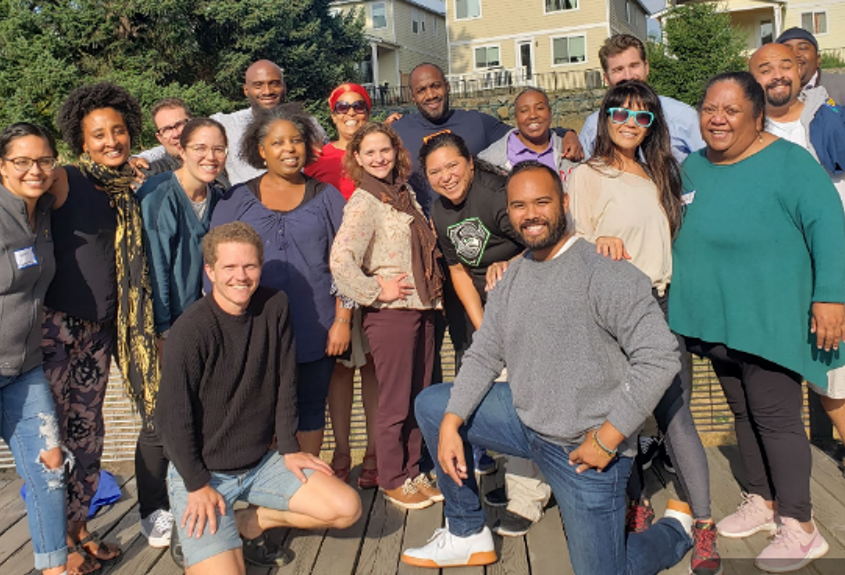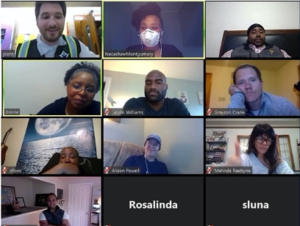 Last month, the Jane's Fellowship Program (JFP) celebrated the culmination of its Class 8 cohort, 12 Pierce County residents who participated in a 15-month journey of grassroots leadership, training and discovery. Working alongside each other, these community leaders and changemakers focused on self-awareness, community engagement and social and racial equity, participating in trainings on adaptive leadership, community-centered collaboration and self-actualization.
Their learnings as a group and as individuals were many—rich reflections and appreciation, honoring each other and the work they'd accomplished together since January 2019.
As we celebrate these Class 8 graduates, we wanted to share a few takeaways from the fellowship and their perspectives on effective leadership and community collaboration.
Adaptive leadership: Lead for change.
During the fellowship, I improved my navigation skills around power dynamics and placemaking and invested in my creative process around storytelling and facilitation…I came in with so many notions of leadership, learning expectations and assumptions – they were all put to the test! As an extrovert/maximalist type, I had the opportunity to refresh my approach.
– Filiva'a "Bojie" Mageo II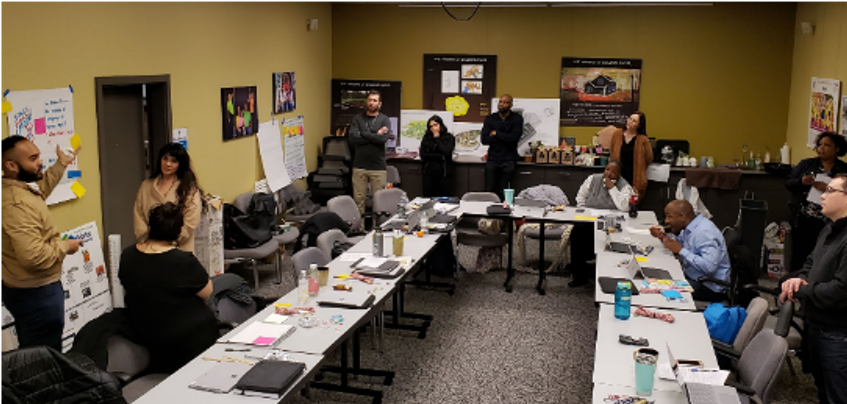 Fellows developed awareness about, and confidence in, their own leadership styles and the styles of others through tools and trainings including the Gallup Strength Finder and a 360-degree leadership assessment, supplemented by trainings focused on leading for equity and Leticia Nieto's "Beyond Inclusion, Beyond Empowerment," storytelling and self-directed workshops on innovative funding.
Community-centered collaboration: Lead to serve.
Even if [someone has] been in their field for a long time or not, they'll learn in-depth qualities about their personality traits and leadership skills. Realize that you're on a journey and will be taking a deep dive into the motives and reasons you've chosen to work within the community. You'll learn how to navigate the system to benefit the communities you serve. In group settings, your perceptions will be heightened, and you'll be able to recognize different communication styles in order to run better meetings and work within teams in general.
– Dionne Bonner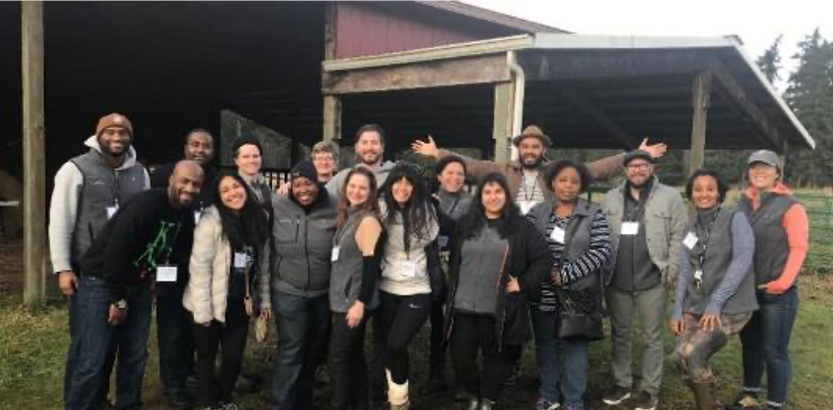 With regular conversation and trainings, JFP helped Fellows build social capital through networking with each other and the larger community. It also guided Fellows to prioritize relationships, emphasize representation and seek alignment around community processes. Through learning sessions from Nisqually Tribal members and dialogues around community issues with place-based organizations like the White Center Community Development Association, Fellows learned to apply communications and teambuilding skills on the ground.
Self-actualization: Find your true north.
[JFP] provided a foundation for believing in my worth as a person and as a leader in standing up for myself and others by supporting them in whatever way I can or that they would prefer.
– Sarah Luna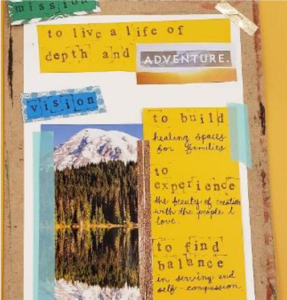 Perhaps the most fundamental takeaway of JFP is helping Fellows find their "true north," in which community leaders come to fully understand their context and their motivation as leaders. This comes about through extensive practice around being present as an individual and emphasis on self-care.
The application for Jane's Fellowship Program Class 9 is currently slated to open July 1, 2020 and will be available on the Jane's Fellowship Program page. In the event that COVID-19 impacts this timeline, updates will be posted to the page with additional information.