Update
Presenting The Russell Family Foundation's 2021 Year-in-Review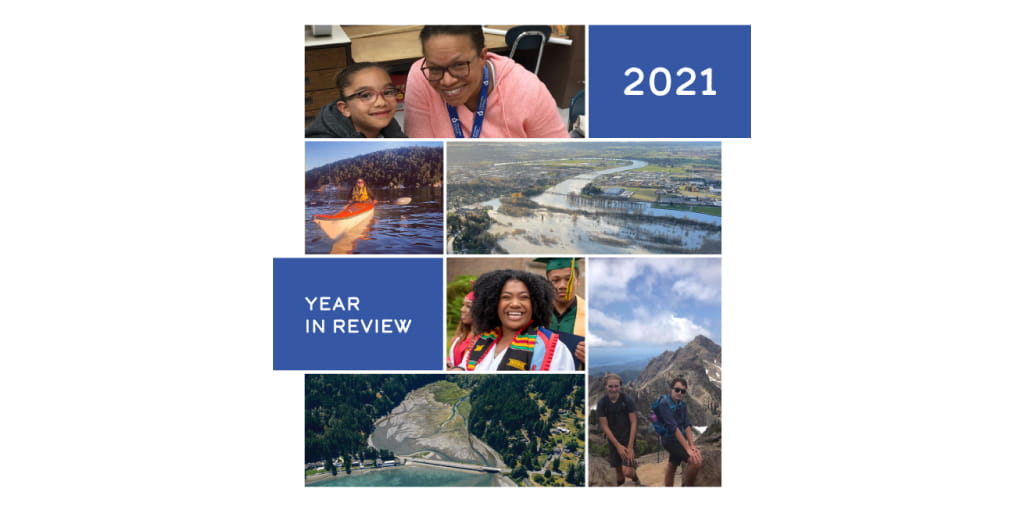 We are proud to share with you The Russell Family Foundation's 2021 Year-in-Review.
"While 2021 offered more reasons to be hopeful for the future, we continued to face setbacks and frustrations as our community and country endured a new chapter of the global COVID-19 pandemic. However, these struggles gave way to moments of strength, growth, and reflection that carried us through despite the challenging circumstances. At The Russell Family Foundation, we witnessed our partners overcome obstacles with determination and grace to continue their critical work to meet the ever-evolving needs our communities," said TRFF CEO Kathleen Simpson.
In this report, you will find highlights of the community-centered, place-based impact we are so honored to support throughout Puget Sound.
A special thanks to the grantees, partners and individuals who contributed stories, quotes and photography, including:
·       American Rivers and Brandon Parsons
·       Communities In Schools of Peninsula and Colleen Speer
·       Community Boat Project and Wayne Chimenti
·       Forterra and Michelle Connor
·       Hood Canal Salmon Enhancement Group
·       Kimberly Ellefson, JFP Class 9
·       Pierce County Youth and Young Adult Homelessness Campaign and Rodney Robinson
·       Palmer Scholars and Jonathan Jackson
·       Salish Sea Collective and Bridget Ray
·       Theirry Ruboneka, JFP Class 9
·       Washington Association of Land Trusts and Nick Norton
·       Wild Society