Update
Reflections from the Environmental Grantmakers Association – Winter Briefing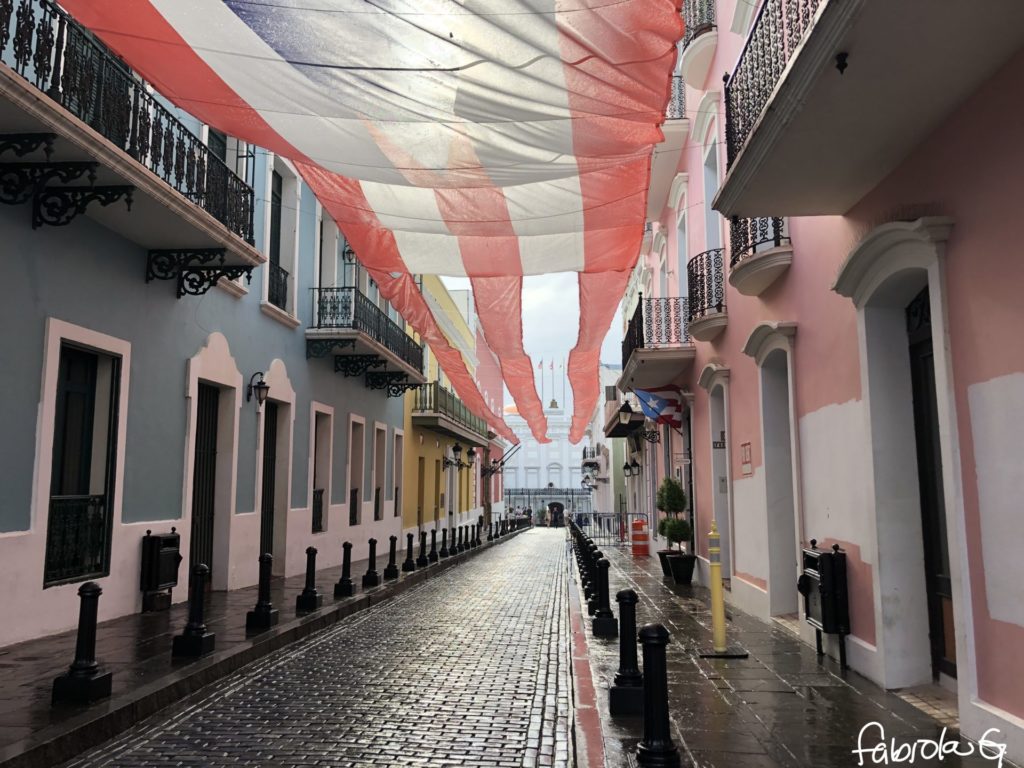 The last week of February was full of learning and connecting with other funders making an impact in our field around the idea of community resilience. From Feb. 24-25, I attended the Environmental Grantmakers Association's (EGA) 2020 Winter Briefing in San Juan, Puerto Rico, during which I also represented TRFF at the EGA Board of Directors meeting. Following that, I attended Confluence Philanthropy's 10th Annual Practitioners Gathering from Feb. 25-27 also in San Juan, Puerto Rico.
My week started with an EGA Board of Directors' field trip to a bioluminescent bay in La Parguera, one of three bioluminescent sites in Puerto Rico and one of only five habitats of its kind in the world. Seeing this place at night, with no light pollution was a beautiful experience. In light of 2017's Hurricane Maria damage, many believed this habitat to be lost completely, but the bioluminescence came back after a few months.
The town of La Parguera is also situated in an area of Puerto Rico where earthquakes have destroyed many homes and buildings, meaning children do not have a school to learn in and tourism has declined completely. People are struggling in significant ways, and although Puerto Rico is a U.S. territory, its residents are not seeing the benefits of being part of an economically powerful country. So, communities have been stepping up support each other in some incredible ways.
One evening, I attended a themed dinner in partnership with Filantropía Puerto Rico, Hispanics in Philanthropy, and Neighborhood Funders Group. With "Innovation on the Ground" as its theme, this dinner provided an opportunity to learn about community leaders' grassroots efforts to establish The María Fund, which focuses on people, power and solidarity as a bridge for hope, love and resistance. In the aftermath of Hurricane Maria in 2017, The María Fund formed to move resources to grassroots initiatives and help meet the needs of communities who were not able to access basic resources needed to survive on the island.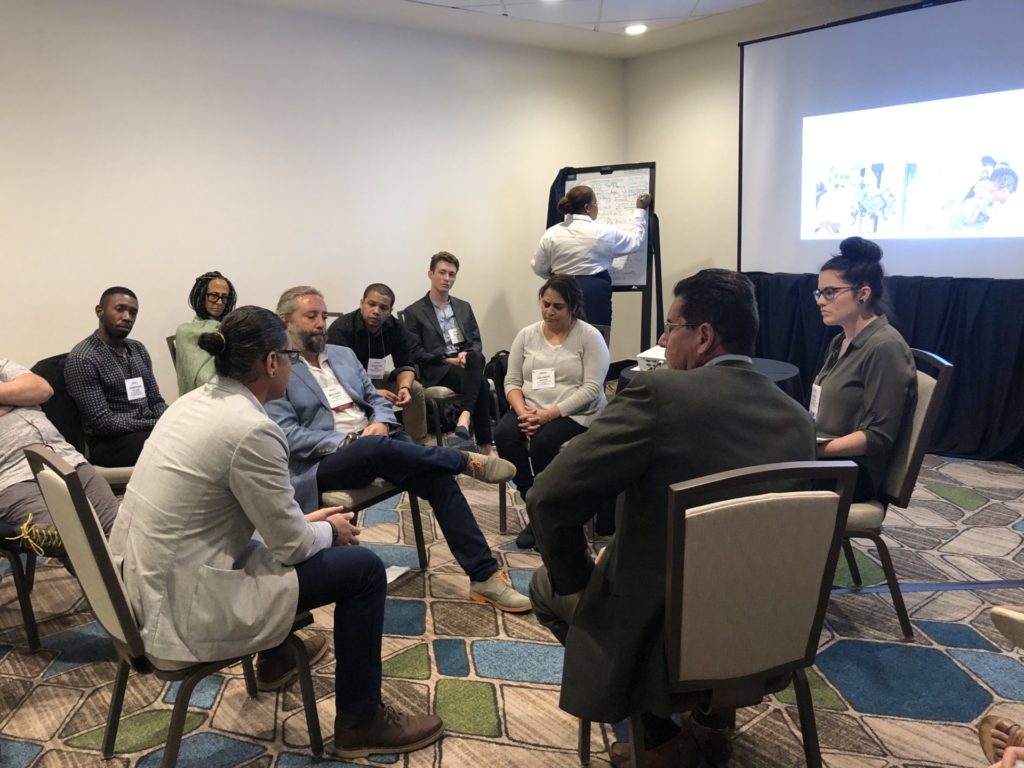 As the global population climbs to a projected 9.8 billion by 2050, food supplies – and in turn, many communities' survival – will come under increasing stress. This year's retreat offered a session focused on regenerative agriculture. Panelists including Michael Straight from FarmPod, Francisco Santana from Grupo VESAN, and Urvashi Rangan from Funders for Regenerative Agriculture shared how communities are growing healthy food in economical, ecologically responsible and resilient ways where arable land is scarce or nonexistent.
Panelists shared how entrepreneurs and nonprofits are providing higher-quality food to city populations and isolated islands across the world, from vertical farming to rooftop gardens to repurposed shipping containers, However, infrastructure, education, social acceptance, island-based agriculture and many urban farms struggle to stay afloat without supportive policies in place. Since islands such as Puerto Rico import more than 90% of their food, a movement is emerging to shift toward self-reliance, using innovative ways to grow what is needed during natural disasters.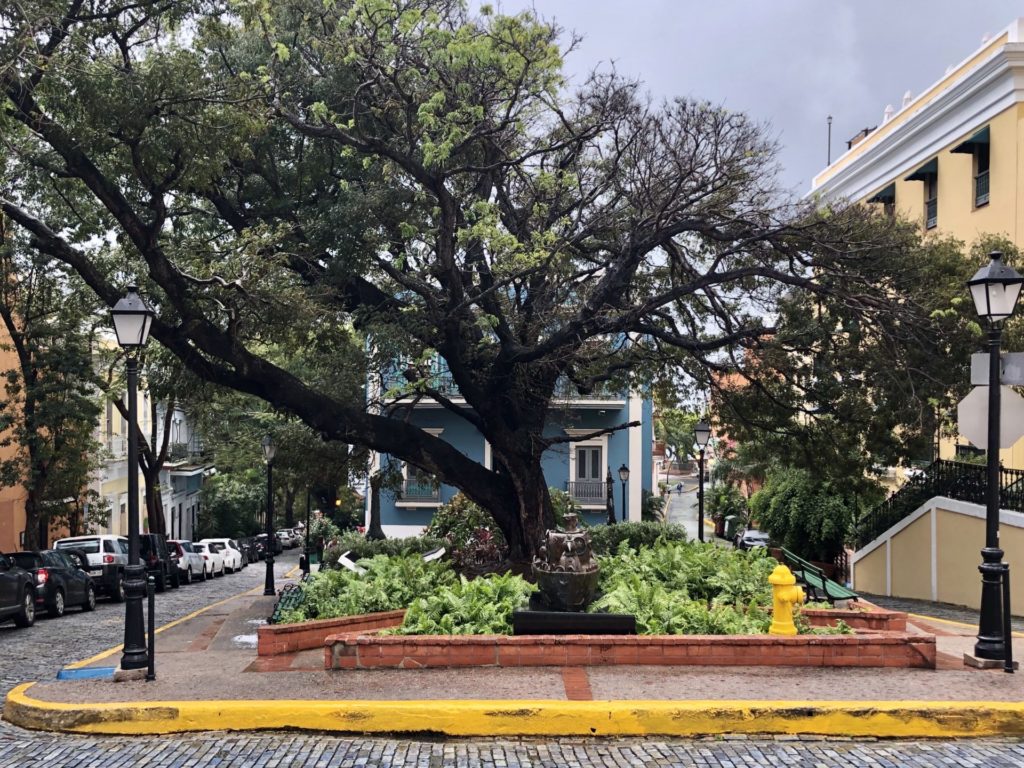 Lastly, a group of about 25 attendees went on a guided walking tour of Old San Juan. It was an incredible place, with so many stories of community resilience, grounding the ideas of the retreat in the surroundings of the community.