Update
The Russell Family Foundation Announces $390,000 in Grants for Puget Sound Restoration and Recovery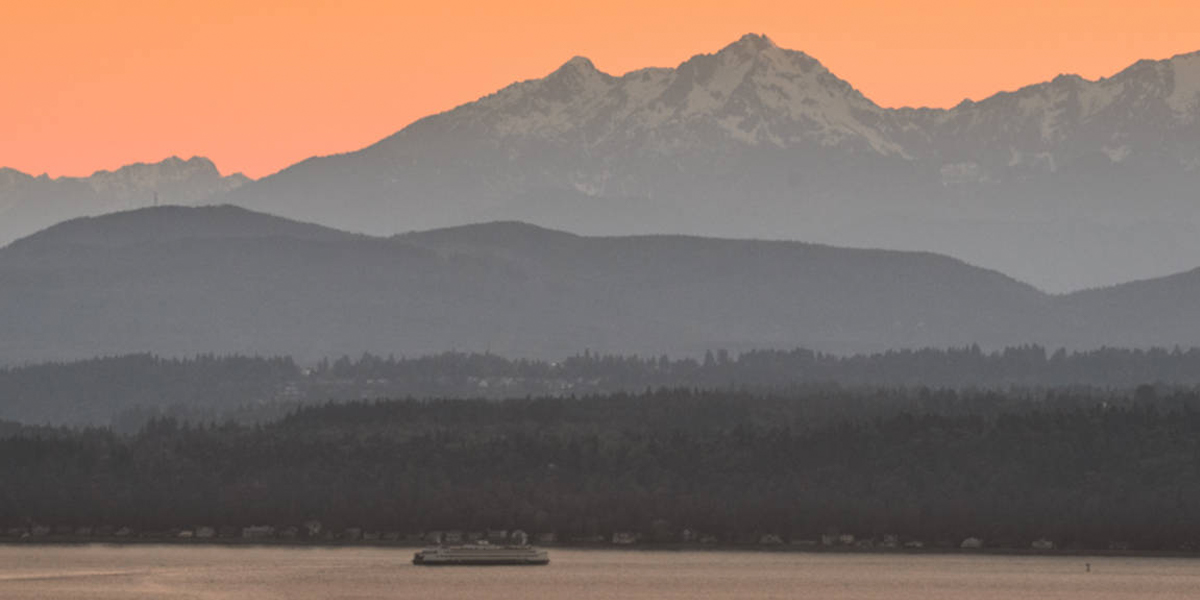 May 31, 2018 (Gig Harbor, Wash.) – The Russell Family Foundation (TRFF) today announced seven grants totaling $390,000 within its Puget Sound recovery fund, which supports local groups pursuing systemic and measurable change for Puget Sound.
Grants awarded range from supporting the Washington Environmental Council on its efforts to engage citizens to protect and restore the region; the Nature Conservancy's City Habitats Campaign with 2020 goals aimed at increasing water quality and green infrastructure; Washington Association of Land Trusts' coalition efforts to protect shorelines; and more.
"Coordination among nonprofit organizations, the local community and government is critical to making lasting change in restoring the Puget Sound," said Richard Woo, Chief Executive Officer at TRFF. "With an evolving federal landscape, it has never been more important to support these local groups."
These grants build upon more than 17 years of support by TRFF in nonprofit organizations that work together to engage local governments, residents and private property owners in Puget Sound recovery. To date, TRFF has invested in more than 800 grants, totaling $41 million, focused on environmental restoration and protection.
"From creating awareness, to impacting policy and convening groups, these organizations' efforts are connected to the pulse of the most pressing environmental issues in our community," said Fabiola Greenawalt, Program Officer at TRFF.
Details for each grant are as follows:
American Rivers – $35,000 – Protecting and Restoring Puget Sound Rivers and Floodplains
American Rivers will work on federal river and floodplain policy and management for the benefit of Puget Sound. This work is centered on floodplain management and restoration, safe fish passage and reduction of polluted water into Puget Sound.
Puget Soundkeeper Alliance – $50,000 – Puget Sound Leadership, Clean Water Regulation & Enforcement
These funds support Puget Soundkeeper Alliance's continued clean water monitoring and enforcement work; engagement in policy and civic activism; and the prevention of pollution in Puget Sound.
RE Sources for Sustainable Communities – $60,000 – Clean Water Program
RE Sources' Clean Water Program will focus on research and monitoring of Puget Sound water quality; empower citizen scientists and clean water advocates; work with polluters to change their practices; and engage in public processes addressing the health of Puget Sound.
Resource Media – $40,000 – Puget Sound Stories
Resource Media will work to empower and elevate a wider array of voices in support of just and sustainable watersheds and communities around Puget Sound through cultivation and dissemination of campaigns and media storytelling.
The Nature Conservancy – $85,000 – Building a Legacy of Sustainability in Puget Sound
Funding will help The Nature Conservancy's City Habitats Campaign achieve its 2020 goals, including increasing the tree canopy, water quality and installation of green infrastructure to remove pollution from stormwater runoff. Funding will also support the continued work and evolution of the Floodplains by Design program that helps restore rivers.
Washington Association of Land Trusts – $35,000 – Conserving Puget Sound Shoreline
Washington Association of Land Trusts will convene coalition meetings, lead strategic plan progress and work to increase funding to support the protection of Puget Sound shorelines.
Washington Environmental Council – $85,000 – Puget Sound Protection and Restoration
Washington Environmental Council will engage citizens, stakeholders and decision makers as advocates for solutions to continue to protect and restore Puget Sound through work focused on clean water, healthy habitats and strong environmental regulations.