Update
The Russell Family Foundation Announces New Round of Environmental Education Grants Supporting 25 Community Groups, Totaling $542,000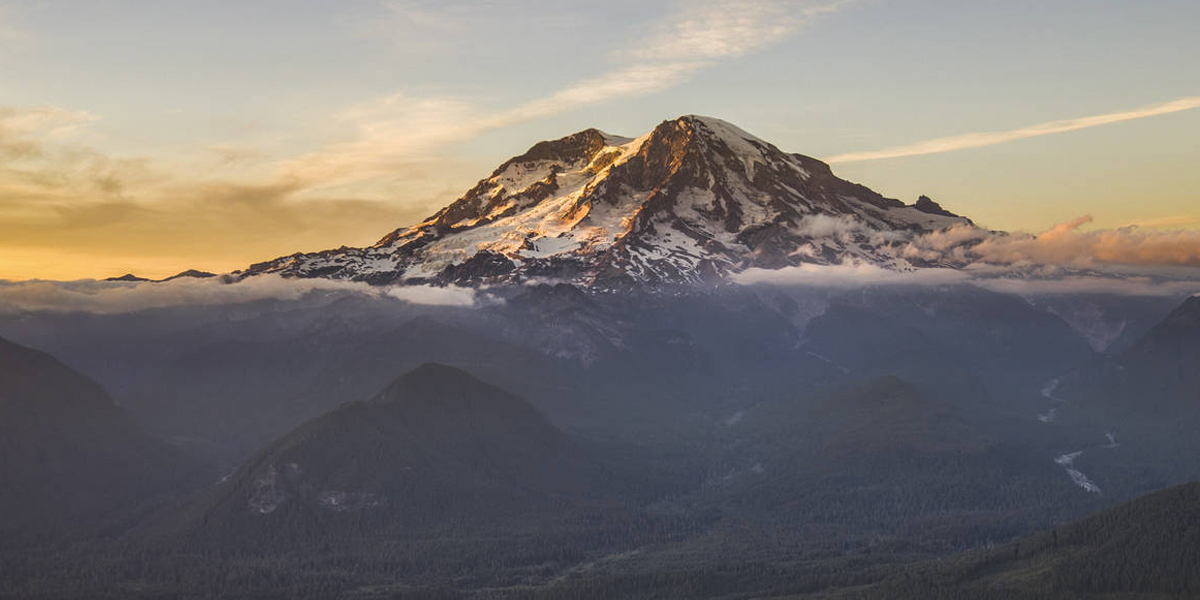 April 18, 2018 (Gig Harbor, Wash.) – The Russell Family Foundation (TRFF) today announced 25 grants totaling $542,000 within its Environmental Education Fund, which connects and increases access for youth to outdoor environmental experiences throughout Puget Sound.
Grants awarded to the 25 community-driven organizations range from helping students create empowering local food solutions, to conservation education of the Salish Sea, to urban green space restoration that fosters stronger community, to mentorship programs focused on environmental leadership and more.
Each investment reflects TRFF's mission to support the next generation of environmental stewards, while contributing to a sustainable and peaceful world for people, places and communities.
"We are inspired by what these 25 organizations are doing in their respective communities to support young people becoming strong champions of our environment," said Richard Woo, Chief Executive Officer at TRFF. "Our mission is to support their efforts and serve as a catalyst for collaboration and continued learning."
The 25 grantees each have a unique strategy for environmental stewardship.
"It is exciting to see the variety of projects happening right here in our backyard to make a more sustainable and healthy Puget Sound region," said Fabiola Greenawalt, Program Officer at TRFF. "Each organization is committed to making a difference in their community and empowering youth to be part of that process."
Details for each grant are as follows:
Sustainability Ambassadors, Sustainable Seattle, $60,000 (multi-year)
Sustainability Ambassadors are a team of 43 student leaders representing 8 school districts and 15 cities in King County that work to develop community sustainability. The grant supports operation of the program, which empowers youth to catalyze community sustainability.
Nisqually Reach Nature Center, $60,000 (multi-year)
The Center promotes understanding, appreciation and conservation of the Nisqually estuary through education, interpretation and citizen science. The grant supports the Center so that they can continue to provide environmental education programs to approximately 2,200 students each year.
Community Boat Project Sailor Scientist, Puget Sound Voyaging Society, $40,000 (multi-year)
Puget Sound Voyaging Society connects high school students to environmental stewardship, craftsmanship, marine education and adventure through boatbuilding. The grant helps support program operations, which primarily serves rural youth in low-income areas.
GRuB in the Schools Initiative, GRuB (Garden-Raised Bounty), $40,000
The grant supports the GRuB in the Schools initiative, which is a collaboration among multiple community organizations and education institutions to reduce educational disparities for low-income and disengaged students, while also raising public awareness around issues of food security and environmental sustainability.
YMCA Camp Seymour Outdoor Environmental Education, YMCA of Pierce and Kitsap Counties, $25,000
The grant provides scholarships for youth in grades 4-8 to participate in environmental education programs at YMCA Camp Seymour exploring ecosystems, understanding natural resources, and improving outdoor and group building skills.
Native American Student Environmental Education Program, Port Gamble S'Klallam Foundation, $25,000
The grant supports environmental education for middle school students who are members of the Port Gamble S'Klallam tribe through a combination of tribal elders' knowledge and modern environmental science on stewardship, renewable resources and the environment of Port Gamble Bay.
Harvest Clubs & Crew, City Fruit, $25,000
The grant supports programs to provide youth hands on experience with their local environment; develop stronger relationships with local fruit and food; and gain direct access to green job careers and certifications for Master Fruit Tree Stewards.
Lost Urban Creeks Community Education and Revitalization Project, Puget Soundkeeper Alliance, $25,000
A partnership with Unleash the Brilliance will create a paid summer internship program for youth leaders will participate in training workshops, help develop a model for reviving lost creeks and work to restore the Springbrook Creek.
Puget Sound Lifetime Adventures Program, After-School All-Stars Puget Sound, $20,000
The grant is funding the Lifetime Adventures program, which will serve socioeconomically disadvantaged students by providing them with leadership development activities and outdoor environmental education to teach the importance of a healthy lifestyle and social responsibility.
School Learning Garden Network, Seattle Tilth Association, $20,000
The grant will help the organization strengthen the Seattle School Garden Network and increase participation and available resources. The Seattle School Garden Network provides support to teachers, parents, community-members and other stakeholders invested in school gardens and sustainability by providing workshops and resources to utilize school gardens.
Nisqually Environmental Teens Team, Nisqually Indian Tribe, $20,000
The grant will support the Nisqually Environmental Teens Team in educating Nisqually Tribal youth and young adults about natural resources; environmental restoration and protection; and tribal sovereignty and history.
Environmental Learning Through Urban Green Space Restoration, Delridge Neighborhoods Development Association, $20,000
The Urban Green Space Forest Restoration program, located in Southwest Seattle, offers hands-on experiential environmental education and engages youth in forest restoration. The grant will help the organization expand outreach to local area and schools.
Native Youth Traditional Ecological Knowledge and Leadership, Na'ah Illahee Fund, $20,000
The Na'ah Illahee Fund helps Native youth develop strong identities through indigenous knowledge and strong support for their education. This grant will advance the preservation and revitalization of traditional Native knowledge through environmental education programming.
Bremerton Urban Roots, Great Peninsula Conservancy, $16,000
Great Peninsula Conservancy will use the grant to start Bremerton Urban Roots, which will create opportunities for urban youth in the city of Bremerton to learn about their local environment through hands-on service projects and outdoor environmental experiences.
South Sound's Inspiring Kids Preserve, Capitol Land Trust, $15,000
The Capitol Land Trust will use the grant to engage community partners and public schools to develop its Inspiring Kids Preserve program to be the go-to place for outdoor science, technology, engineering and math learning and nature-play in the South Puget Sound region.
Salmon, Sustainability and Service, Hood Canal Salmon Enhancement Group, $15,000
The Hood Canal Salmon Enhancement Group provides environmental education programs to the Hood Canal watershed community. The grant supports the hiring of additional staff to expand programs for 1,000 youth to engage in hands-on training and field work experiences.
Puget Sound Take Action! Environmental Education Programs, Pacific Shellfish Institute, $15,000
The grant will help the Pacific Shellfish Institute provide marine-based environmental education programs to approximately 1,000 students in grades 4-12 across Thurston and Pierce counties.
Inclusive Pathways for Environmental Leadership, UW Botanic Gardens, $15,000
The grant will support programming at the UW Botanic Gardens to better reach local high school students. The program will provide youth with meaningful opportunities to engage in the local environment, gain leadership skills and learn about pathways for long-term engagement within the environmental field.
Environmental Science Education Programs, Friends of North Creek Forest, $15,000
The grant will help Friends of North Creek Forest expand their experiential learning programs with students in grades 5-12 and upgrade curriculum to reach approximately 400 students.
Environmental Education for Low-Income Students, Camp Fire Central Puget Sound, $15,000
The grant will enable Camp Fire Central expand their environmental education efforts and provide off-site, in-school teaching for schools unable to bring students to their camps due to financial and/or staff constraints.
Whales of the Salish Sea, Port Townsend Marine Science Center, $14,000
The Port Townsend Marine Science Center's Whales of the Salish Sea program for fifth grade students uses whales as the lens to explore the marine environment and develop an ethic of stewardship. This grant will focus education efforts at David Wolfe Elementary of Kitsap County.
Youth Mentor Training Program (OSPREY Camp), Camp Solomon Schechter, $7,000
The grant will support the Youth Mentor Training Program, which helps to prepare selected high school students to serve as mentors to elementary school students at the camp, which focuses on hands-on lessons in ecology, teambuilding, and leadership.
Adventure Naturalist Program, Wild Society, $5,000
The grant will help launch the Adventure Naturalist program, connecting youth of Kitsap County with local wilderness areas on a monthly-basis throughout the school-year. The program will emphasize gratitude, natural science, personal awareness and leadership.
Clear Creek Trail Alliance, Great Peninsula Conservancy, $5,000
The grant will support Clear Creek Trail Alliance's Dyes Inlet Water Quality Monitoring program, which will give nearly 1,000 students the tools and knowledge to determine the quality of water in local salmon streams.
Outdoor Education, Olalla Elementary PTA, $5,000
Olalla Elementary is a STEM school with approximately 325 students, and the grant supports two projects at the school: Triangle Park (a STEM environmental education space) and the creation of a community garden.
For more information on The Russell Family Foundation and its Environmental Education Fund, visit www.trff.org/environmental-education/.