Update
The Russell Family Foundation Announces Pierce County Leaders Participating in Jane's Fellowship Program Class 8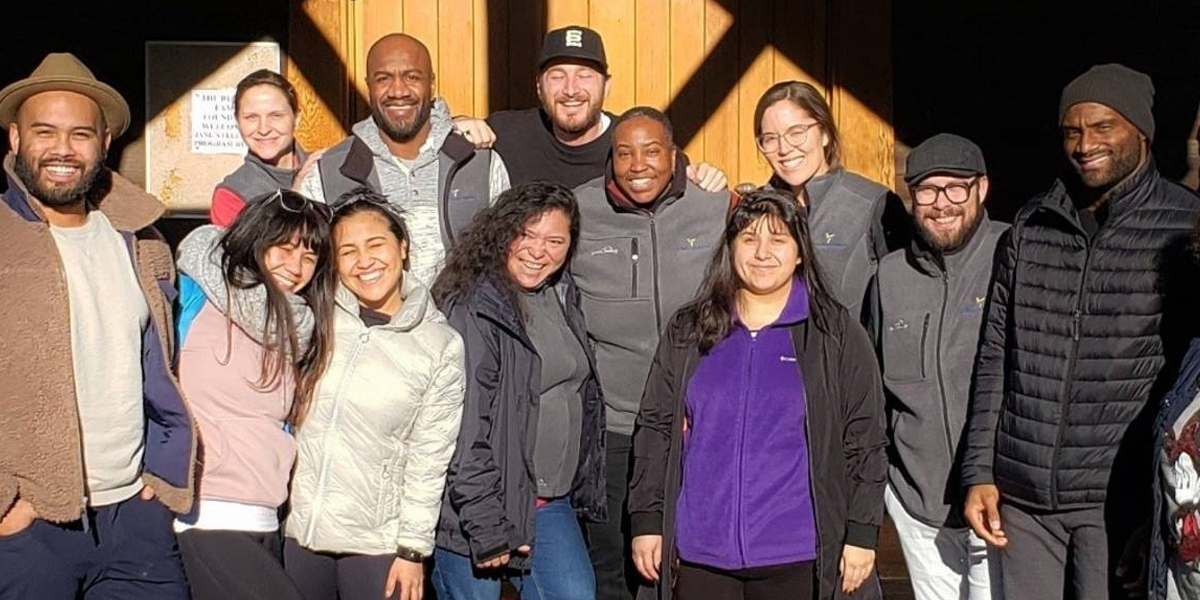 Jane's Fellows to participate in 15-month grassroots leadership development experience
The Russell Family Foundation has announced its Class 8 cohort of Jane's Fellowship Program (JFP), an initiative which supports grassroots leaders in Pierce County who are willing to lead even without formal job titles, institutions and structures. The program runs from January 2019 through March 2020.
The fellows were selected from a competitive pool of applicants due to their demonstrated commitment to bettering their communities in Pierce County. They have embarked on a 15-month program including skills training, experiential learning and personal development in a supportive cohort setting. Topics will include exploring each leader's mission, working effectively in the community, connecting individuals' works to a wider context and preparing for the future.
The 13 fellows of JFP Class 8 come from a variety of cultures, experiences and backgrounds. In the mix are an advocate who works with youth, families and homeless as a certified youth mental health first aider; a visual artist and graphic designer who has created a number of public art installations for the community; a Navy veteran who is cultivating a statewide mental and emotional health program aimed at training teachers, parents, and youth; and a college advisor for high school students who also mentors and advises young men and women of color at a local high school's Black Student Union.
"Every year, we are inspired by the many applications to Jane's Fellowship Program which illustrate the broad reach of grassroots leaders in Pierce County who are committed to their communities," said Susan Dobkins, The Russell Family Foundation Program Officer. "The diverse range of talent of our latest class of Jane's Fellows will create unique opportunities for shared learning. Each contribute in their own way to positive changes in our communities and in turn, our society."
Jane's Fellowship Program Class 8 details are as follows:
Alison Powell – Alison has worked at The Rescue Mission (TRM) since 2013, where she supports families experiencing homelessness. In partnership with TRM and Recovery Beyond Paradigm, she is also a trainer for a mountain climbing program for people in recovery from addiction. Additionally, Alison serves at her church as a coordinator for the children's program and helps families in need as a foster parent with her husband.
Dakoda Foxx – Dakoda is an advocate, paralegal, writer and actress who works with the youth, families and homeless through various community activities, including as a certified youth mental health first aider. Dakoda has spoken in front of legislators on several bills and policies as an advocate. She also facilitates sessions to educate youth and adults on their rights as citizens.
Dionne Bonner – Dionne is a visual artist and graphic designer who works for Bates Technical College and owns a small business, Vibrant Creations. Dionne uses art as a catalyst to open dialog and reflection. She has worked with a variety of organizations including museums, art collectives, nonprofit educational groups and city and state agencies.
Filiva'a "Bojie" Mageo III – Bojie serves as a communications strategist for Metro Parks Tacoma in Youth Services. Prior to his current position, he co-founded a software company. Bojie's experience as an entrepreneur and educator informs his grassroots work at Metro Parks Tacoma; he designs programming that helps young adults develop professionalism and leadership acumen in order to serve their neighborhoods.
Levon Williams – Levon works for the College Success Foundation as a college advisor for ninth and 10th graders to help students to successfully navigate high school and develop non-cognitive skills. He also serves on the NAACP Education Committee Tacoma chapter to make sure every student achieves excellence regardless of his or her social or economic background. At Foss High School, Levon is an advisor for the Black Student Union, mentoring and advising young men and women of color.
Joseph Denton – Joseph is a Navy veteran and University of Washington student with deep emotional ties to his community. He is currently a Navy veteran who is cultivating a statewide mental and emotional health program aimed at training teachers, parents, and youth. He has also developed a program to help veterans experiencing homelessness transition to become fulfilled and productive members of society backed by the National Alliance to End Veteran Suicide, where he serves as a board member.
Kalicia Bean – Kalicia is a community outreach intern through AmeriCorps for Harvest Pierce County, the urban agriculture wing of the Pierce Conservation District. Kalicia aspires to help her community work toward a sustainable, just and healthy food system. She previously interned at the Nisqually Community Farm, volunteered at Mother Earth Farm and has experience making traditional plant medicine.
Melinda Raebyne – Melinda is a self-taught filmmaker who uses her films to give a voice to those in our society who have become the forgotten ones. She serves on Washington Lawyers for the Arts and Washington Filmworks Leadership Film Council. Melinda juggles a day job as a freelance wardrobe stylist on photoshoots and film sets while producing and directing her own films.
Micah Tucker – Micah is an executive intern at the Tacoma Housing Authority and senior at the University of Washington Tacoma. A returning student at age 37, Micah decided to return to school to fulfill his broader aims of serving his community directly. Micah currently serves as the Outreach Committee chair for the East Side Neighborhoods Advisory Council of Tacoma and as a member of the Tacoma Dome Link Extension stakeholders board representing East Tacoma.
Rosalinda Castro – Rosalinda is a senior coordinator for Expanded Learning Opportunities (ELO) at School's Out Washington, working closely with the Whole Child Partnership Initiative with Tacoma Public Schools. Rosalinda has spent the last five years working in youth development, ensuring that underserved students are provided with quality programming through culturally relevant activities, caring adults and safe spaces.
Sarah Luna – Sarah is a program coordinator at the South Sound Military & Communities Partnership (SSMCP) in Lakewood. She created Connect Kits to revolutionize the way military and civilian organizations share resources for increased access and awareness and serves on the Pierce County Veterans Advisory Board. Sarah served as an Active Duty and Reserve Television and Radio Broadcaster in the United States Air Force from 2003-2013.
Supreme Xi Amaru El-Bey – Supreme is the CEO and co-founder of B.R.O.T.H.A.S. (Battling Real Obstacles Together Helping Achieve Success), a local non-profit organization that works with young men of color to provide life skills training, educational assistance and character development. He currently works to support the students of TAF@Saghalie as a student support specialist. In his spare time, Supreme volunteers with various mentoring programs such as Brothas Bout Business (B.R.O.T.H.A.S.) at Roosevelt Elementary, and Pizza Club at iDEA High School.
Wendy Pentoja Castillo – Wendy is an advocate on immigration issues for detainees incarcerated at the Tacoma Detention Center and a community organizer for the nonprofit Northwest Detention Center Resistance serving communities of color. She also volunteers at Catherine's Place, Carol Milgard Breast Center, community gardens and the MCI project in Tacoma. Having experienced discrimination since immigrating to the United States, she hopes to fight against racism and discrimination and the societal structures that enable them.
Jane's Fellowship Program is named for Jane T. Russell, a community leader and businesswoman from Tacoma and co-founder of The Russell Family Foundation. Her life's mission was to improve Pierce County by investing in its people. Jane's Fellowship supports those who demonstrate exceptional creativity, courage and commitment to the diverse needs of Tacoma and Pierce County. For more information, please visit www.trff.org/janes-fellowship.