Update
The Russell Family Foundation Awards $2.3 Million in Grants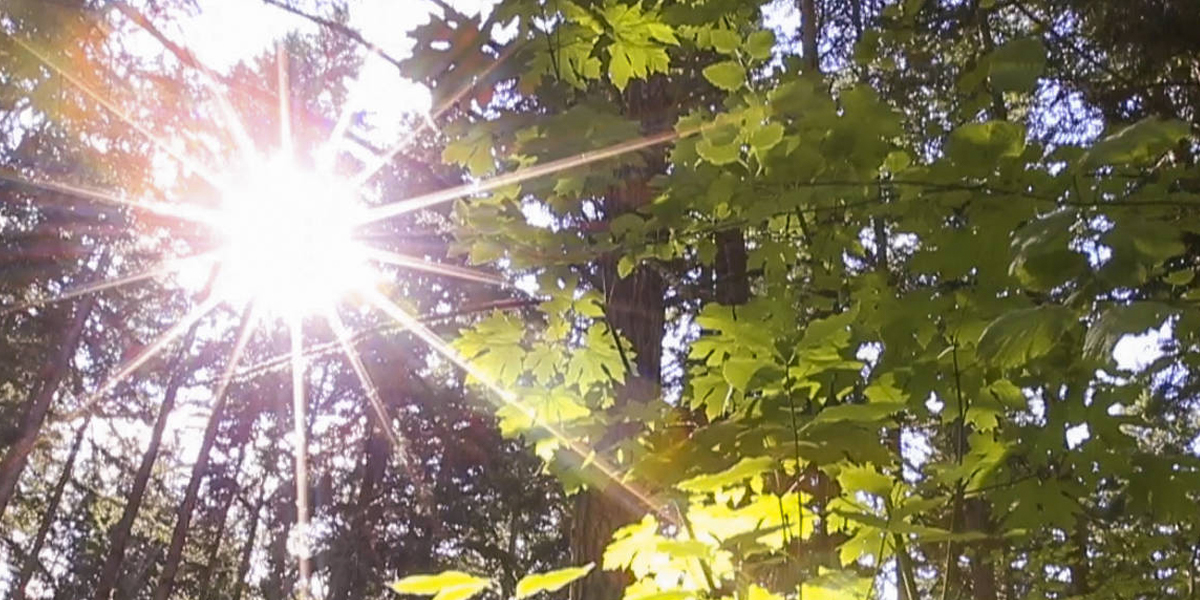 The grants are part of the foundation's end-of-year cycle and focus on environmental education, Puget Sound restoration and community empowerment
December 4, 2018 (Gig Harbor, Wash.) – The Russell Family Foundation has announced its year-end grants totaling more than $2.3 million to 25 nonprofits serving the Pacific Northwest region. These grants focus on providing more access for youth to experience the outdoor environment, supporting local groups pursuing systemic change for the Puget Sound and empowering various local communities through leadership development.
As part of the grants, the foundation is awarding $1,049,055 to the Greater Tacoma Community Foundation to support the independent nonprofit, the Puyallup Watershed Initiative and its Communities of Interest. It is also granting $750,000 directly to the Puyallup Watershed Initiative 501(c)3. The Initiative, which formerly was a special program of The Russell Family Foundation, will celebrate its first year as an independent organization next month.
The Puyallup Watershed Initiative focuses on addressing issues facing the region through six Communities of Interest including active transportation, agriculture, environmental education, forests, just and healthy food systems and stormwater. The grant supports its collective efforts to enhance the quality of life in the region, which comprises of more than 1,000 square miles from Mount Rainier to Commencement Bay in Tacoma, Washington.
Additional grants focus on the advancement of The Russell Family Foundation's collective efforts to improve quality of life in the Puget Sound area including conservation efforts for the Salish Sea/Puget Sound and leadership development for environmental equity and sustainability, among others.
The Russell Family Foundation seeks to promote meaningful and lasting change by contributing to a sustainable and peaceful world for people, places and communities. Each of the grants further this mission by expanding opportunities for community-driven organizations to be catalysts for change, collaboration and continued learning.
"These organizations are a part of the fabric of our community working to create a socially just and environmentally conscious world," said Richard Woo, Chief Executive Officer at The Russell Family Foundation. "With efforts rooted in community, these locally-based groups are able to generate positive impacts while advocating for solutions to the most pressing issues facing our communities across Puget Sound."
Details for the additional grants are as follows:
Rural Community Leadership Program in Pierce County, Rural Development Initiatives: $60,000 (multi-year) – Rural Development Initiatives strengthens rural people, places and economies in the Pacific Northwest. The grant will support the launch of a Pierce County Leadership Cohort designed to provide a diverse group of individuals in rural areas of the county with tools to be more effective community leaders.
Environmental Leadership, Environmental Science Center: $50,000 (multi-year) – Environmental Science Center increases environmental stewardship and watershed knowledge for youth through field studies in salmon habitat, training the next generation of environmental leaders and restoring Puget Sound. The grant will support educational programming, hands-on training for students, student internships and more.
REACH Housing 4 Success, Tacoma Community House: $50,000 (multi-year) – REACH provides support for employment, education and other resources, including housing for young people experiencing homelessness through its Housing 4 Success program. The grant will support the program in its work with youth ages 16-24, who are experiencing homelessness. It will assist them on an individual basis and will work to place each person into housing. From there it works with these individuals by helping set them on a path to success in life.
College Completion 2020, Foundation for Tacoma Students: $40,000 -Foundation for Tacoma Students is the backbone organization for the Graduate Tacoma movement, a partnership of more than 268 community organizations and citizens that work toward the goal of increasing high school and college completion rates for Tacoma students. The grant supports its College Completion 2020 project, which seeks to close gaps in access and ultimately increase graduation rates by 50 percent by the Class of 2020.
Nature Connections, Young Women Empowered (Y-WE): $40,000 – Y-WE empowers young women leaders from diverse backgrounds through mentorship and programs to equip them with confidence, resiliency and planning skills. The grant supports its Nature Connections program, serving young females within the ages of 13-18, connecting them with adult mentors and engaging them in environmental learning and stewardship activities.
Sustainable Community Funders (SCF), Seattle Foundation: $30,000 – SCF works to mobilize investments in the Puget Sound region in the intersection of environment, economy and equity. The grant will go toward SCF's coordinated philanthropic efforts to fund projects that have high potential for advancing sustainability and equity in the region.
LatinX Movement Building for Environmental and Climate Justice, Latino Community Fund: $30,000 – The Latino Community Fund empowers cultural and community-based non-profits as well as new leaders. The grant will support the expansion of a project of the Alianza Network to train youth leaders, strengthen their voices and advocacy skills and engaging them in issues around environmental justice policies.
Looking Upstream – Stormwater Solutions for Sustainable Transportation, Transportation Choices Coalition: $30,000 – Transportation Choices Coalition works to bring better transportation choices to the region through policy and advocacy. The grant will help the organization implement the Looking Upstream project to tackle the challenges facing stormwater and transportation through policy development, education for elected officials and other leaders, coalition building, community engagement and equity.
Tacoma and South King County Support, Trust for Public Land: $30,000 -Trust for Public Land helps create close-to-home parks in and near cities to ensure that every child has easy and safe access to play in nature. The grant supports the expansion of its work in Tacoma and South King County, including stormwater mapping to mitigate runoff, education about stormwater and green infrastructure for the community and training of community health advocates.
Act Six Tacoma-Seattle, Degrees of Change: $25,000 – Degrees of Change prepares diverse leaders to succeed in college and use their degrees to build more equitable communities. The grant supports its Act Six initiative, a full-tuition and full-need leadership award that connects local faith-based affiliates with faith and social justice-based colleges to equip emerging leaders to engage with their colleges and communities at home.
Deep Green Wilderness, The Ocean Foundation: $25,000 – Deep Green Wilderness works toward marine wilderness sustainability. The grant will support its environmental and STEM-based education programs aboard its sailing vessel, the Orion, including a multi-week summer intensive program for students from the ages of 14 to 18, on-board classroom voyages and group sails for community partners at reduced or no cost to increase accessibility.
Green Pathways Fellowship Program, Rainier Valley Corps: $20,000 -Rainier Valley Corps cultivates leaders of color, strengthens organizations led by communities of color and fosters collaboration between diverse communities. The grant will help the organization, and partner Got Green, address the lack of diversity in the environmental movement through a fellowship program that will place fellows of color at environmental organizations to work full-time and build their leadership capacity.
SEA Discovery Center, Western Washington University Foundation: $18,000 – The SEA Discovery Center works to engage Kitsap County youth in hands-on marine education about the local environment. The grant will help the center expand its curriculum for middle school students, including field immersion, environmental stewardship and scientific investigation focused on the restoration of native Olympia oyster and workshops for teachers.
Team Leadership Development and Environmental Equity, Environmental Coalition of South Seattle (ECOSS): $10,000 – ECOSS encourages urban redevelopment and environmental health through education, resources and technical assistance to organizations across the Puget Sound region. The grant will help ECOSS provide professional development opportunities to organizational leaders who are people of color, women, immigrants and refugees; strengthen human resources systems; and increase opportunities for green career paths for employees.
Salish Sea Collective Planning Grants to Eight Organizations: $10,000 each ($80,000 total) – The Salish Sea Collective is a collaborative of organizations that work to explore a community-centered approach to Salish Sea Recovery, including Asian Counseling and Referral Service; Community to Community; Duwamish River Cleanup Coalition/Technical Advisory Group; Got Green; Latino Community Fund; Mother Africa; Na'ah Illahee Fund; and Puget Sound Sage. The Russell Family Foundation has supported the Collective's planning and coordination efforts in the past. With grants to each of the eight members listed, these organizations, along with other local partners, will continue developing their vision and work together for community-based efforts to protect and restore the Salish Sea.
For more information about the latest grant release cycle or to learn how you can connect with The Russell Family Foundation, listen to this podcast with CEO Richard Woo.