Update
The Russell Family Foundation Awards Environmental Education Grants to 28 Community Groups in the Puget Sound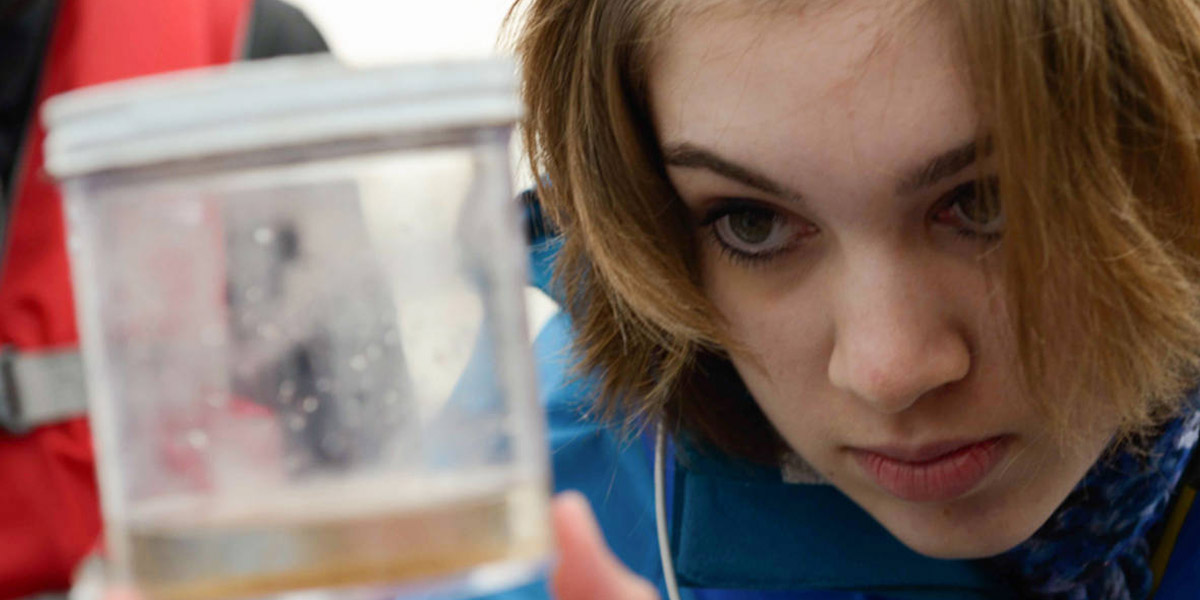 Today, The Russell Family Foundation (TRFF) announced it will award 28 grants totaling $659,530 within its Environmental Education fund, which connects and increases access for youth to outdoor environmental experiences in Jefferson, King, Kitsap, Thurston and Pierce Counties.
These grants support programs that help youth get their "hands in the dirt" and "feet on the beach" with the main goal to inspire a lifetime of learning, support efforts around stewardship and restoration and encourage leadership development.
"We are inspired by the continued work of these community organizations to connect youth with nature," said Fabiola Greenawalt, TRFF Program Officer. "These grants reflect a diverse set of programming that is available to young people in the Puget Sound region. The Russell Family Foundation is proud to support each one of these organizations, which are working to build the next generation of environmental stewards."
Details for each grant are as follows:
YMCA Earth Service Corps – YMCA of Greater Seattle Camping & Outdoor Leadership
Award Amount: $75,000 (multi-year)
Founded in 1989 by the YMCA of Greater Seattle, YMCA Earth Service Corps (YESC) is a youth-led program that recognizes young people as valuable resources. This grant funds YESC to continue to provide youth leadership, environmental education and service-learning opportunities to teens across the Puget Sound.
Outdoor and Environmental Education at YMCA Camp Seymour – YMCA of Pierce and Kitsap Counties
Award Amount: $50,000 (multi-year)
Located in Gig Harbor, YMCA Camp Seymour's Outdoor and Environmental Education program introduces thousands of students each year to science skills and an enthusiasm for education through the environment. This grant provides scholarships for youth to participate, exploring ecosystems, understanding natural resources and improving outdoor skills.
Science on the Sea Environmental and Marine Science Education – Foss Waterway Seaport
Award Amount: $35,000
Through Foss Waterway Seaport's Science on the Sea program, students develop an increased commitment to community-based civic engagement around water quality issues and begin making positive impacts in their communities. This grant supports students with opportunities to learn in the lab, in the classroom and in the field with boat-based learning experiences.
Marine and Environmental Programs – Harbor WildWatch
Award Amount: $30,000
Harbor WildWatch provides fun and engaging opportunities for learning about Puget Sound ecosystems through hands-on interpretive programs and the development of resource materials for the public. This grant supports general operations of Harbor WildWatch's marine and environmental programs.
OxEd: Educating the Next Generation of Environmental Stewards – Oxbow Farm & Conservation Center
Award Amount: $30,000
Oxbow Education, or "OxEd," is designed to create curiosity about nature and connect kids to the natural world, laying the foundation for future stewards of the earth. Funding supports increased programming to underserved communities, particularly in rural areas of the Snoqualmie Valley and eastern King County.
Lost Urban Creeks Community Education and Revitalization Project – Puget Soundkeeper Alliance
Award Amount: $30,000
Puget Soundkeeper Alliance works to protect and preserve the waters of Puget Sound. This grant funds a partnership with Unleash the Brilliance, which creates a paid summer internship program for youth leaders.
Puget Sound Lifetime Adventures Program – After-School All-Stars Puget Sound
Award Amount: $25,000
After-School All-Stars Puget Sound provides comprehensive after-school programs that keep children safe and help them succeed in school and life. The grant will serve socioeconomically disadvantaged students in the Kent school district.
Greenway Education Program – Mountains to Sound Greenway Trust
Award Amount: $25,000
This grant supports Mountains to Sound Greenway Trust's Greenway Education Program, which engages students in hands-on scientific inquiry in the natural world.
PDZA Youth Volunteer Program – Point Defiance Zoological Society
Award Amount: $25,000
This grant will support the Zoo & Aquarium Youth Volunteer Program for young people between ages 11-18 in an intensive hands-on volunteer experience.
Native American Student Middle School Environmental Enrichment Program – Port Gamble S'Klallam Foundation
Award Amount: $25,000
The Port Gamble S'Klallam Foundation improves the quality of life for Port Gamble S'Klallam tribal members while increasing understanding of the Tribe's cultural heritage with Puget Sound residents and visitors. The grant supports environmental education for middle school students who are members of the Port Gamble S'Klallam tribe.
Bremerton Urban Roots, Outdoor Environmental Experiences for Urban Youth – Great Peninsula Conservancy
Award Amount: $23,000
This grant supports Bremerton Urban Roots, which creates opportunities for urban youth in the city of Bremerton to learn about their local environment through hands-on service projects and outdoor environmental experiences.
Harvest Crew Expansion – City Fruit
Award Amount: $20,000
This grant will support City Fruit's expansion of programs providing experiences for youth in their local environment, developing stronger relationships with local fruit and food and gaining direct access to green jobs and certifications for Master Fruit Tree Stewards.
Environmental Learning Through Urban Green Space Restoration – Delridge Neighborhoods Development Association
Award Amount: $20,000
Delridge Neighborhoods Development Association's Urban Green Space Forest Restoration program, located in Southwest Seattle, offers hands-on experiential environmental education and engages youth in forest restoration. The grant will help the organization expand outreach to the local area and schools.
Youth Valley Corps – Duwamish River Cleanup Coalition/Technical Advisory Group
Award Amount: $20,000
The Youth Valley Corps program provides training for high school youth to develop their leadership skills, engage with their communities and conduct stewardship, restoration and clean-up projects.
Inclusive Environmental Education Program – Easterseals Washington
Award Amount: $20,000
This grant will support the development and implementation of program modules focused on wetlands, forest, Vaughn Bay, organic gardening and organic farming that align with state standards for fifth through eighth grade students.
Environmental Science Education Programs – Friends of North Creek Forest
Award Amount: $20,000
The grant supports Friends of North Creek Forest's experiential learning programs with students in grades five through 12 and the continued improvement of their curriculum to reach students in north King County.
Nisqually Environmental Teens Team – Nisqually Indian Tribe
Award Amount: $20,000
The Nisqually Environmental Teens Team educates Nisqually Tribal youth and young adults about natural resources, environmental restoration and protection and tribal sovereignty and history.
General Operations – Vashon Nature Center
Award Amount: $20,000
The grant supports hands-on field science experiences for sixth through 12th grade students and local residents. Programs focus on local salmon-bearing watersheds and beaches including the Maury Island State Aquatic Reserve.
Equity Advocacy Internship Program – World Relief Seattle
Award Amount: $20,000
World Relief's Equity Advocacy Internship Program provides an opportunity for refugee youth to combine sustainability training with place-based environmental service learning.
Growing Ocean Stewards – Port Townsend Marine Science Center
Award Amount: $19,530
Port Townsend Marine Science Center provides educational experiences to the general public with a focus on youth. This grant supports the fifth and sixth grade "Life in the Salish Sea" program and a trip to Salt Creek for eighth grade students in the Port Townsend School District.
Outdoor Education and Stewardship Program – Camp Fire Central Puget Sound
Award Amount: $15,000
Camp Fire Central operates environmental education programming and delivers in-school teaching for schools unable to bring students to their camps due to financial and/or staff constraints. This grant supports Camp Fire Central's expansion of this outdoor programming to additional schools.
Water World – Centrum
Award Amount: $15,000
This grant supports scholarships for students to participate in Centrum's Water World program, a one-week experience for fifth and sixth grade students from various parts of Washington. They work with scientists to explore marine ecosystems and collaborate with artists to reflect the marine world through visual art, writing and movement.
Seventh Grade Maritime Discovery Program– Northwest Maritime Center
Award Amount: $15,000
This grant supports the Maritime Discovery Program, an experiential, place-based weeklong program serving seventh grade students across Jefferson County.
General Operations – Pacific Shellfish Institute
Award Amount: $15,000
The grant will help the Pacific Shellfish Institute provide marine-based environmental education programs to approximately 1,000 students in grades four through 12 across Thurston and Pierce counties.
2019 Inclusive Pathways for Environmental Leadership – UW Botanic Gardens
Award Amount: $15,000
The grant will support programming at the UW Botanic Gardens to better reach local high school students. The program will provide youth with meaningful opportunities to engage in the local environment, gain leadership skills and learn about pathways for long-term engagement within the environmental field.
General Operations – Wild Society
Award Amount: $15,000
Funding will support Wild Society's staffing to run programs such as a field study summer camp series for youth ages 12-18. Participants will learn backcountry skills, wilderness observation and in-depth natural history in the Olympic Peninsula wilderness areas.
General Operations – South Sound Estuary Association (Puget Sound Estuarium)
Award Amount: $10,000
Funding will support general operations of the Estuarium, including experiential learning for youth to increase awareness of the benefits of estuaries and healthy marine environments.
Youth Mentor Training Program – Camp Solomon Schechter
Award Amount: $7,000
The Youth Mentor Training Program helps to prepare selected high school students to serve as mentors to elementary school students at Camp Solomon, which provides hands-on lessons in ecology, teambuilding and leadership.
Get more information on The Russell Family Foundation and its Environmental Education Fund.