Update
Catalytic Climate Finance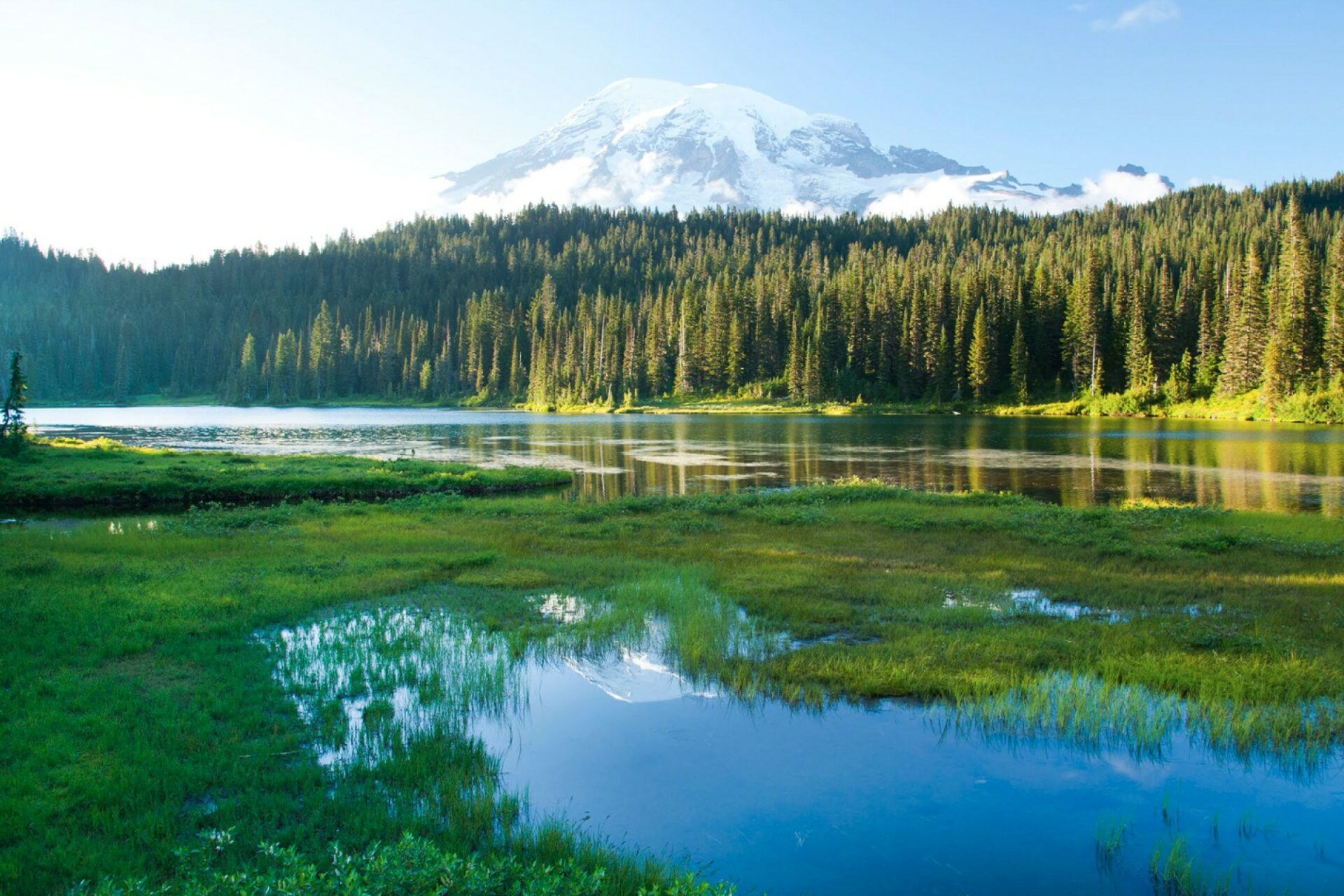 Taking action on the climate crisis through a net zero commitment to help defend the impacts on our communities
For more than two decades, The Russell Family Foundation (TRFF) has directed its giving and programming through the values of continuous learning and service, prioritizing community investment in grassroots leaders, environmental sustainability, and global peace. During that time, we have transitioned our investment portfolio to be almost 95% values-aligned and responded to various impacts on our world and communities; most recently related to environmental education, grassroots leadership, pandemic response and food insecurity.
Today, we are announcing The Russell Family Foundation's commitment to achieving net zero by 2030, which includes reducing greenhouse gas emissions across our entire portfolio consistent with a maximum temperature rise of 1.5°C. As part of our commitment, we are signing on to the UN-convened Net Zero Asset Owner Alliance (NZAOA), a member-led initiative of institutional investors committed to transitioning their investment portfolios to net zero GHG emissions by 2050. We have conducted a baseline of our existing portfolio and are in the process of setting interim emissions reduction targets. We will publicly report our progress over time.
This commitment is a natural and important step for us as an original signatory to the DivestInvest Philanthropy Pledge in 2014. At that time, TRFF joined 50 other foundations to sign the pledge, divesting $10 million of the investment portfolio from fossil fuel-related investments. This milestone was the beginning of a growing movement for TRFF and others to show that climate change isn't simply an environmental issue; there are obvious economic and natural consequences of a warming world.
The impacts of climate change are far-reaching and interconnected. Disruptions span from food production and human health to infrastructure and ecosystems, and these effects can vary greatly from city to city, even neighborhood to neighborhood, disproportionately affecting marginalized communities. By making this commitment, we contribute to creating a low-carbon future that helps minimize climate risks while prioritizing our commitment to diversity, equity, inclusion and access. At TRFF, reducing emissions throughout our entire nearly $80-million-dollar investment portfolio and seeking new investments in a carbon-free economy will help us reach these goals and contribute to a healthier, more resilient future.
Maximizing positive impact has always been a primary objective of our work. In fact, it's a big part of our story. In 1969, our founder – George F. Russell, Jr. – saw a need in the market and helped kickstart the era of investment consulting. Over the years, Russell Investments has created the gold standard for evaluating money managers, designing innovative funds, and crafting industry-wide benchmarks across the financial sector. It is because of that history that our identity is deeply tied to the idea of creating the right frameworks to empower others with our decades-long investment expertise at the center. But we know we will fall short of that commitment if we don't use every tool in our toolbox.
To this end, TRFF took an exploratory leap in 2004 into impact investing – investments made into companies, organizations, and funds with the intention to generate social and environmental impact alongside a financial return. A few years later, in 2006, organizing Northwest foundations signed an investor letter from the Carbon Disclosure Project, an investors' movement to address greenhouse gas emissions by global corporations, followed by our 2014 DivestInvest Philanthropy Pledge.
Foundations may have relatively smaller pools of capital compared to other asset owners who are pledging net zero; however, foundations can move more quickly and lean in more easily to the decisions and commitments. Foundations also have a unique role in the investment community and have the flexibility to use a variety of philanthropic tools, including grants, investments, communication, and convening. These tools are particularly valuable in aligning mission-oriented pools of capital to a common goal of net zero.
Net zero requires a creative and comprehensive strategy that TRFF is committing to developing and sharing transparently in alignment with the NZAOA engagement commitment and our values. As an initial step towards this strategy, our Investment and Audit Committee recently approved a $500,000 investment in Carbon Direct, which supports growth-stage companies in the U.S. and Europe focused on reducing, removing, and monitoring their carbon emissions. Carbon Direct expects to make a meaningful contribution to climate change by removing carbon at scale in hard to decarbonize sectors, like cement, steel, chemicals and heavy industry. These solutions are essential to achieving net zero.
We invite you to follow along as we embark on this journey, and we look forward to sharing progress and learnings along the way.