Update
Jane's Fellowship Program Now Accepting Applicants for Class 11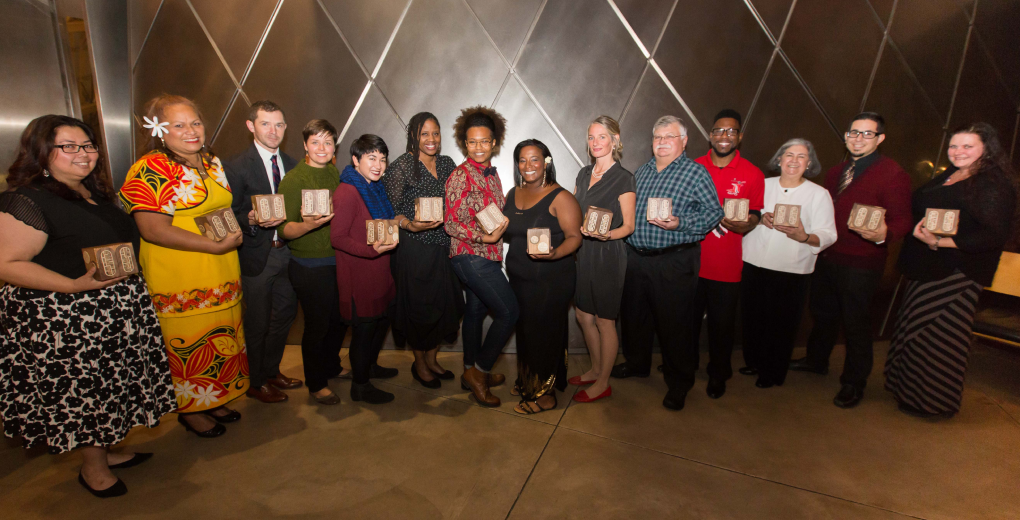 TRFF invites Pierce County residents to apply to join its Class 11 cohort of Jane's Fellowship Program (JFP), a transformative leadership initiative that celebrates the philanthropic legacy of Jane Russell, one of the Foundation's founders who focused her efforts and volunteerism within Pierce County. JFP will bring together a diverse group of up to 15 community and grassroots leaders who are actively serving Pierce Country. JFP seeks candidates who are taking action at the grassroots level, in partnership with others, to expand the quality of life in their community but may lack access to opportunities or resources to invest in their own leadership potential.
With a steadfast commitment to individuals and local communities, JFP offers a unique opportunity for community members who aspire to lead, serve, and collaborate in pursuit of a shared community vision. If you desire personal growth, exposure to new tools and resources to expand your leadership capacity within a supportive cohort setting, and a larger network, we urge you to seize this chance to become a Fellow.
This twelve-month program begins in January 2024 and runs through December 2024. Fellows meet twice monthly to share in skills training, experiential learning, and community building. Through Jane's Fellowship Program, Fellows will:
Deepen Leadership Skills: Embrace a myriad of tools and resources that will expand your perspectives and empower you to become an even more effective leader.
Broaden Networks: Foster nourishing relationships with other Fellows in your cohort and access an extensive network of trainers, community leaders, and accomplished fellowship alumni who are invested in the betterment of Pierce County.
Encourage Equitable Collaborations: Develop deeper awareness and skillfulness around diversity, equity, and inclusion. By addressing systemic barriers, you will help create a more just and inclusive Pierce County for all.
Fellows receive training and opportunities to practice a wide range of skills and knowledge including storytelling, mindfulness, navigating conflict and ways to address social and racial inequities. Fellows who fulfill the participation requirements also receive a stipend of $8,500 and up to $2,500 in additional support to pursue their leadership development goals. Since its inception in 2004, JFP has empowered 115 fellows in their leadership journeys.
Applicants must be at least 24 years old, live in Pierce County and be working (as a volunteer or in a paid role) to address community challenges and improve the quality of life for their community. To learn more about the program and how to apply, please see here. Applications are due September 19, 2023.