Update
The Russell Family Foundation Welcomes 15 Grassroots Leaders to Jane's Fellowship Program Class 10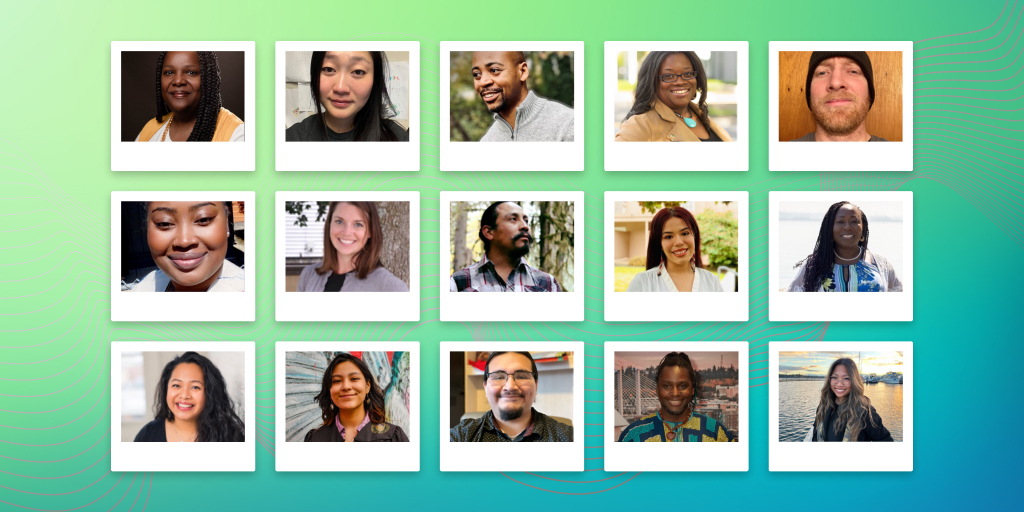 12-month program focused on leadership development launched january 5
January 24, 2023 (Gig Harbor, Wash.) – The Russell Family Foundation (TRFF) has announced its Class 10 cohort of Jane's Fellowship Program (JFP), an initiative that supports grassroots and community-centered leaders in Pierce County who are making an impact on diverse issues in their communities. The leadership program's Class 10 runs from January 2023 to December 2023.
Established in 2004, JFP's newest class will be made up of 15 fellows. These fellows, leaders from the Pierce County community, will work together to strengthen their leadership skills through a mix of experiential learning and personal development. During the year-long program, the cohort will explore a wide range of topics selected to help them deepen their networks, address systematic inequities, increase their knowledge of Pierce County issues and more.
"I am delighted to introduce to you JFP Class 10 who truly embody the spirit of grassroots leadership here in Pierce County," said Terrance McGehee, The Russell Family Foundation's program manager. "We are honored to spend the next year learning alongside this year's cohort and continue our commitment to encourage and support the work of grassroots and community-centered leaders."
Over 30 community leaders applied to be a part of this year's cohort, and the final group spans racial and cultural backgrounds, life experiences, and beyond. The diversity of fellows is a crucial part of the program that allows participants to expand their perspectives and learn from each other. Class 10 leaders are focused on a range of issues including Indigenous rights, perception of Veterans of color, serving youth in communities, addressing homelessness, and more.
The Jane's Fellowship Program Class 10 includes: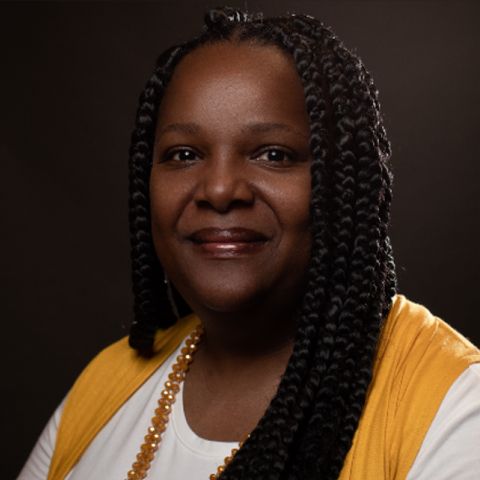 Achiya Clemons (she/her) is a community builder with a heart to serve the teen population in the Eastside of Tacoma. She has been working with the teen population for over 12 years in the South & Eastside communities of Tacoma. Achiya has two associates degrees and is currently working on her bachelor's of science with an emphasis in business and social science. She is the Western Region Philo President of the Philo Affiliates of Sigma Gamma Rho Sorority, Incorporated.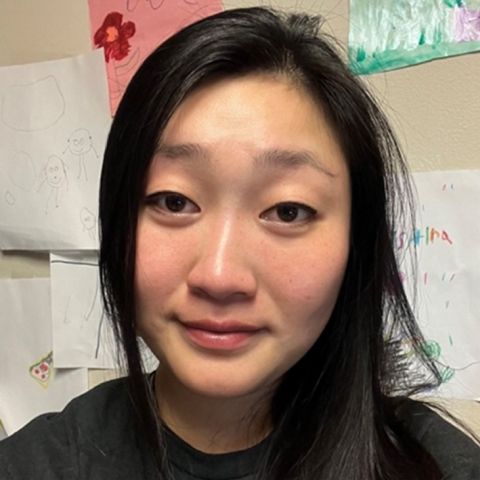 Christina Qiao (they/them) is currently an MSW graduate student at the University of Washington-Tacoma and has been working to serve individuals experiencing homelessness since 2019 after receiving their bachelor's in psychology with a minor in nonprofit management. An advocate of equity, autonomy, and human dignity and rights, they are passionate about the ability to come as a collective with unconditional positive regard to moving towards social justice.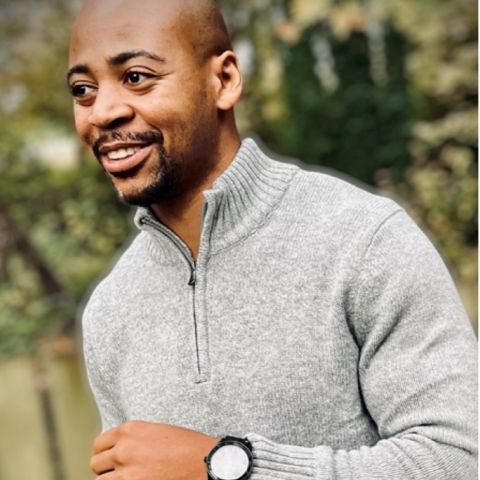 Cyril Walrond (he/him) is a committed anti-racist community organizer and advocate for racial and social justice. As someone formerly incarcerated and system-impacted, Cyril utilizes his lived experience to confront the perpetual harms that exist throughout the criminal legal system. Currently embarking on his own journey of reintegration after having been incarcerated since the age of 17, Cyril is committed to healing and humanizing work within himself and the community he serves.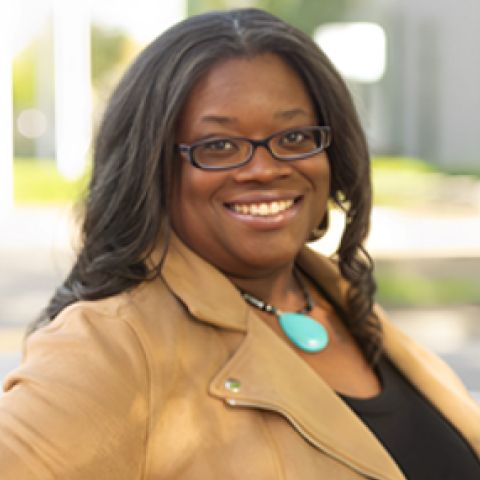 Davida Sharpe-Haygood (she/her) is a community organizer and founder of The Two-Way Racial Healing Project. Davida has a heart for people and community organizing that bridges diversity into authentic community care in Puyallup, WA. Davida is one of four hosts of the local podcast Backyard Conversations. As an associate professor of education for Pierce College, Davida supports future educators. She organizes local communities around social justice and is a consultant for organizations in diversity, equity, inclusion, culture, and policy changes. Davida collaborates with the local Puyallup School District and community members in creating more inclusive learning experiences for students. Davida is a true trailblazer for change in her community.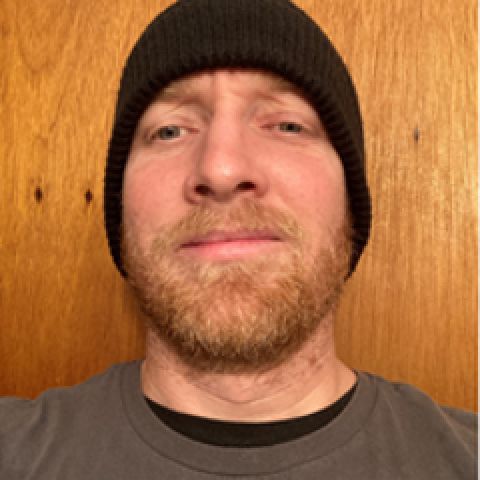 Jake Nau (he/him) is a husband, father and writer who works for Comprehensive Life Resources as a residential counselor and communications specialist. He has worked in social services for 15-plus years, spending most of that time working with people experiencing homelessness. Jake has had the privilege of learning community from the folks he seeks to serve, years of vulnerable survivors who somehow always manage to teach more than they take away.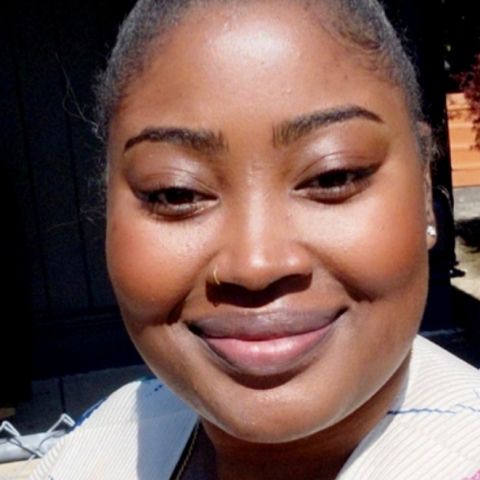 Jaquette Easterlin (she/her) is a Hilltop native that takes pride in being a servant leader in her community. She worked in nonprofits for seven years in youth development as a learning center coordinator at Hilltop Heritage Middle School. She has extended her net to Federal Way, where she is a school counselor at Sequoyah Middle School. Jaquette works with middle schoolers and partners with families to ensure scholars have a successful middle school experience. She graduated from Whitworth University and went on to pursue her master's in education through City University of Seattle.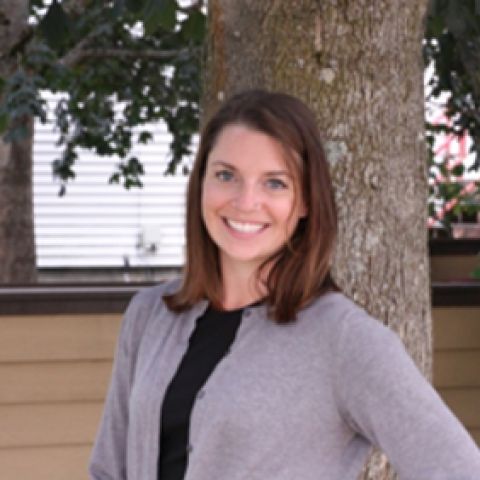 Kelsey Longrie (she/her) is the associate director of education programs at Peace Community Center. Kelsey supports team members and scholars in grades K-12 in social-emotional learning, hands-on enrichments and academic learning. Kelsey graduated from Oregon State University and has been serving the Tacoma community in the nonprofit sector for over six years.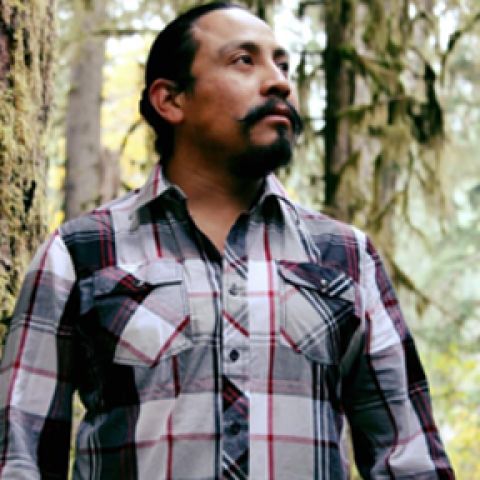 Luis Garcia (he/him) works in a lumber mill fulltime. He is passionate about the outdoors and loves walking and running in the mountains. Although he has lived in Tacoma for more than half of his life, he has not lost his identity as a Triqui and Zapotec Indigenous, he is proud of his Mexican origin. Together with his friend Star, Luis created the grassroots organization called Tacoma Migrants Justice, where he participated in creating the Commission of Refugees and Migrants of the City of Tacoma with other members of the community. He also joined his friend Christian López to create Voice Tacoma Radio with a weekly radio show called La Hora del Mezcal, the first Spanish-language radio show focused exclusively on dealing with and discussing social justice issues in the Puget Sound area.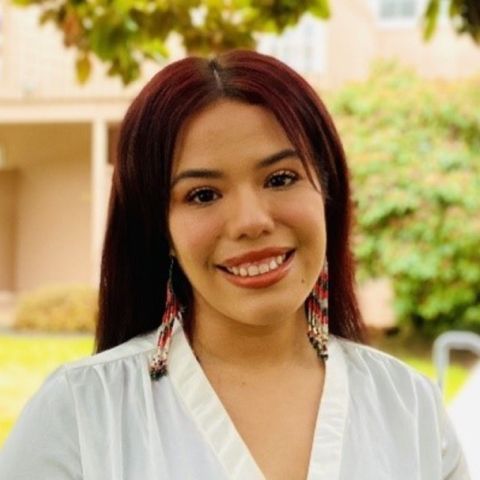 Maira Mariscal (she/her) – For the last 5 years Maira has been a dedicated advocate for survivors of domestic violence, as well as individuals facing housing insecurity. She is now using the knowledge and experience gained in the workforce to pivot her focus towards education by attending UW's School of Social Work to further expand on her long-term career goals. Maira is pursuing her License in Clinical Social Work so that she can create more equitable healing spaces for BIPOC survivors of domestic violence.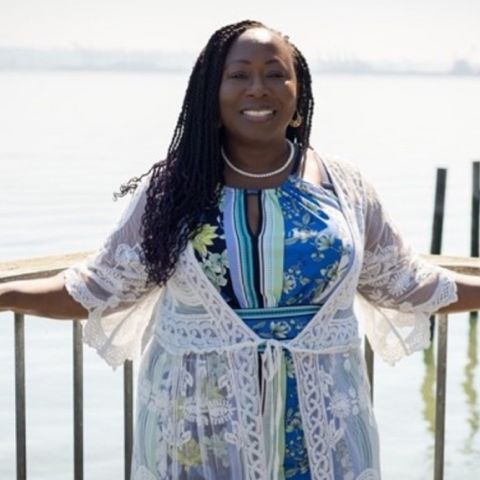 Mary Curry (she/her) is a connoisseur of early learning and advocacy.  She is keenly aware of the intersectionality of social justice, policies, and practice, which continues to drive her personal and political roles of wife, mother, daughter, and friend. She is a board member of the Governor's Child Care Taskforce, SEIU 925 Chapter President, Equal Opportunity Institute, Early Childhood Education Program Director, and Community Organizer/Advocate for Tacoma, State and National. Mary's drive is unwavering as she continues to teach, preach, share, uplift, and create pathways to a legacy of power and hope.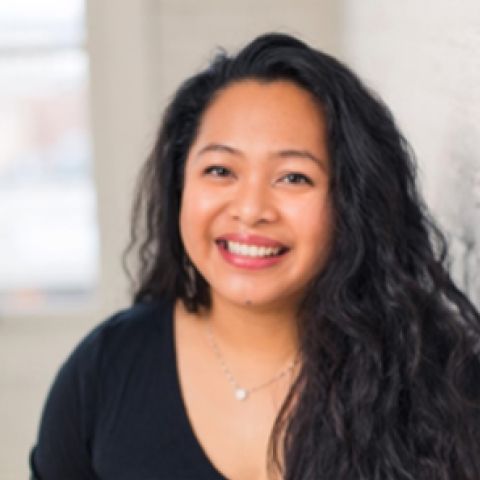 Melo Hogan (she/her) is a Filipino immigrant who values culture and people of different backgrounds. She serves Tacoma and the greater Puget Sound as a realtor with Windermere Abode. She also serves on the board of directors with Tacoma Women of Color Collective and Eastside Neighborhood Advisory Council of Tacoma. She leads a group of businesswomen with Tacoma Boss Ladies and volunteers weekly at a local food bank in East Tacoma. She strives to uplift her community and raise awareness for homeownership accessibility and stability.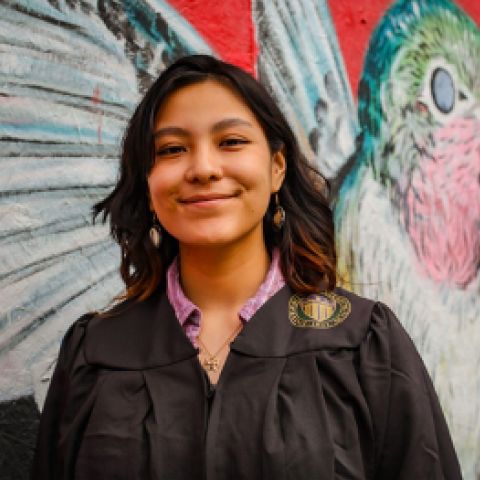 Spirit Ta'an'pe'tu Miska (they/she) is a Huŋkpapa Lakota and Sāmoan scholar, skateboarder and community organizer who works at Alchemy Skateboarding, a nonprofit providing resources for youth to experience the joy of skateboarding as a source of empowerment. Spirit is a first-generation college graduate of the University of Washington-Seattle, earning their bachelor's in public health-global health and American Indian studies. Spirit, also known as Wo'oki'hi'wiŋ (Ability to Achieve Woman), is a member of the Standing Rock Sioux Tribe.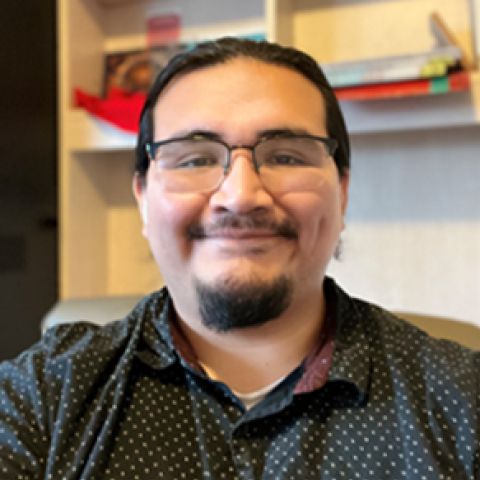 Toby S. Joseph is an assistant director finishing his degree in political science and sociology. He works for the Tahoma Indian Center planning, coordinating, creating flyers, documents and forms. He also frequently cooks, performs maintenance, and just fills in where needed. Toby has worked for multiple nonprofits and programs in a similar fashion, including GREAT Camp and Consultants for Indian Progress, both of which have received national awards. He works to better his community in whatever capacity he is able to do so.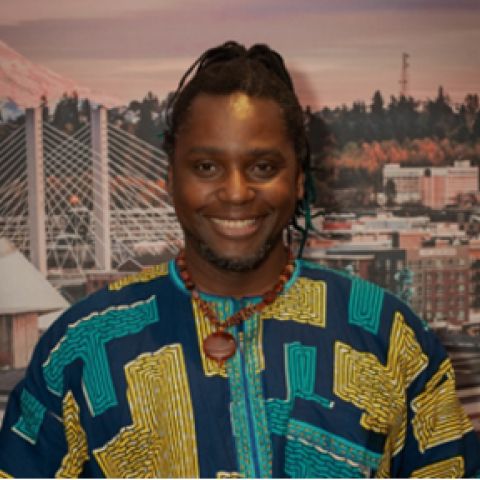 Travis Pope (he/him) is the property/operations manager at 1105 MLK. He works with Tacoma Urban Performing Arts Center (T.U.PA.C.) as a board member and operations manager. He was in the military from 1986-1993, where he had the opportunity to meet different people from all over the world. He now works with veterans of color as a peer-of-peer liaison and with underserved BIPOC kids of the Hilltop community. He looks to empower more veterans of color to be involved in their community.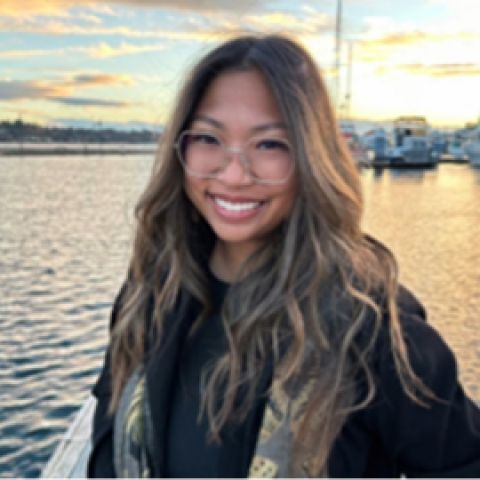 Venalin Aguilar (she/her) is a youth development professional who designs learning experiences and provides coaching, project leadership, and technical assistance to support equitable continuous improvement system building at the Forum for Youth Investment's Weikart Center. She has extensive experience in Out of School Time (OST) as she has served in various roles at the Boys & Girls Club of South Puget Sound, led the integration of social and emotional learning (SEL) as part of a national research initiative with Tacoma and the Wallace Foundation, and most recently served as the program manager at Tacoma's first Out of School Time Intermediary at Greentrike.
The Jane's Fellowship Program is named for Jane T. Russell, a community leader and businesswoman from Tacoma and co-founder of The Russell Family Foundation, whose life's mission was to improve Pierce County by investing in its people. Jane's Fellowship supports those who demonstrate exceptional creativity, courage and commitment to the diverse needs of Tacoma and Pierce County. To date, the Foundation has engaged 100 fellows.
For more information, please visit: www.trff.org/janesfellowship
About The Russell Family Foundation
Founded by George and Jane Russell, The Russell Family Foundation (TRFF) provides a way for their extended family to make a quiet, positive impact in the community. TRFF does so by funding local, regional, and global change through community investment in causes including resources for grassroots leaders, environmental sustainability, and global peace. The organization applies their values of integrity, mutual trust, constructive communication, life-long learning, and courage to all their work. With a place-based focus in the Puget Sound region, TRFF places an emphasis on Pierce County, WA. For more information visit www.trff.org